Welcome to Glows-Plush: Bravo – Large Feet Collection
Jan 9, 2021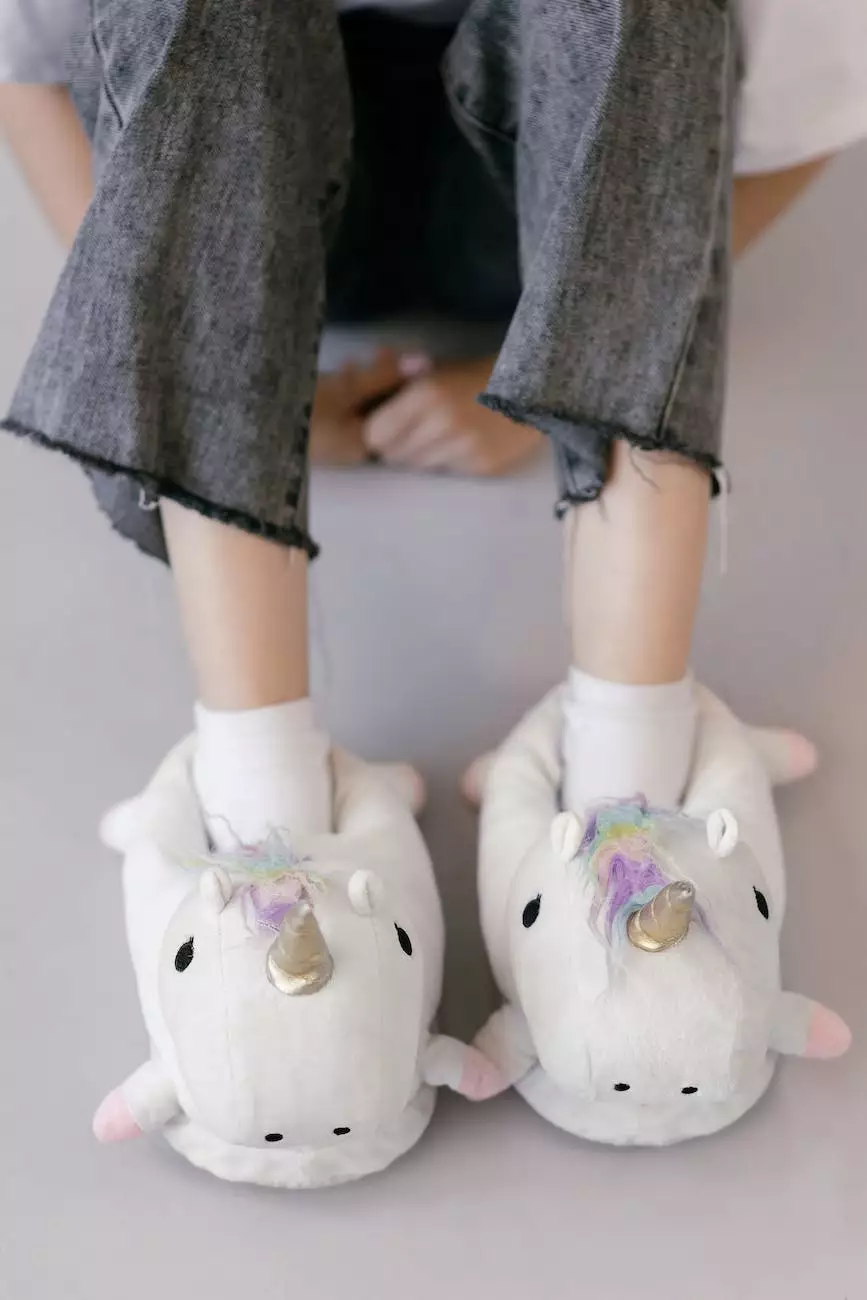 Introduction to Bravo – Large Feet Collection
At Glows-Plush, we are thrilled to introduce our exclusive collection of Bravo – Large Feet plush toys. With their adorable and unique design, these lovable plush toys are perfect companions for anyone seeking comfort, joy, and a touch of whimsy in their lives.
High-Quality Plush Toys for All Ages
Our Bravo – Large Feet collection is meticulously crafted using premium materials to ensure exceptional quality. Each plush toy is designed with attention to detail, from their soft and huggable bodies to their large feet that add an extra element of charm.
Unmatched Comfort and Joy
When you hold a Bravo – Large Feet plush toy, you'll instantly feel the comfort and warmth it brings. These plush toys are carefully stuffed to strike the perfect balance between softness and support, making them ideal for snuggling, cuddling, or simply displaying as decorative items.
Imagination and Creativity Know No Bounds
With their endearing expressions and vibrant colors, our Bravo – Large Feet plush toys ignite the imagination and inspire endless playtime adventures. Whether they become travel companions, bedtime buddies, or imaginative characters in a make-believe world, these plush toys encourage creativity and storytelling.
An Array of Characters and Styles
Our Bravo – Large Feet collection features an array of lovable characters and styles to suit different preferences. From cute animals to mythical creatures, each plush toy has its own unique personality and style, ready to capture your heart.
Great Gift Ideas for Every Occasion
Looking for the perfect gift? Look no further. Bravo – Large Feet plush toys make delightful presents for birthdays, holidays, baby showers, or any special occasion. With their universal appeal, they bring joy to both young and old.
Shop Bravo – Large Feet Collection at Glows-Plush
Embrace the whimsical world of Bravo – Large Feet by exploring our collection at Glows-Plush. We believe in providing exceptional customer service and strive to make your shopping experience enjoyable every step of the way.
Why Choose Glows-Plush?
When it comes to finding the perfect plush toy, Glows-Plush stands out for several reasons:
Exceptional Quality: We prioritize quality in every aspect of our Bravo – Large Feet plush toys. Each one is made with care and designed to withstand years of love and companionship.
Wide Selection: Our Bravo – Large Feet collection offers a diverse range of characters and styles, ensuring there's a plush toy for every individual's taste and preference.
Safe and Child-Friendly: All our plush toys undergo rigorous safety testing to meet the highest standards. You can trust that they are free from harmful substances and suitable for all ages.
Customer Satisfaction: We value our customers and are committed to providing exceptional service. Your satisfaction is our top priority, and we are here to assist you with any inquiries or concerns.
Convenient Online Shopping: With Glows-Plush, you can browse and purchase from the comfort of your home. Our user-friendly website ensures a seamless and secure shopping experience.
Bravo – Large Feet Plush Toys: Add Joy to Your Life
Explore the enchanting world of Bravo – Large Feet plush toys at Glows-Plush and discover a world of comfort, joy, and imagination. Shop now and experience the magic these adorable companions bring to your life.