BAD APPLE COSTUME - After 12
Jun 5, 2019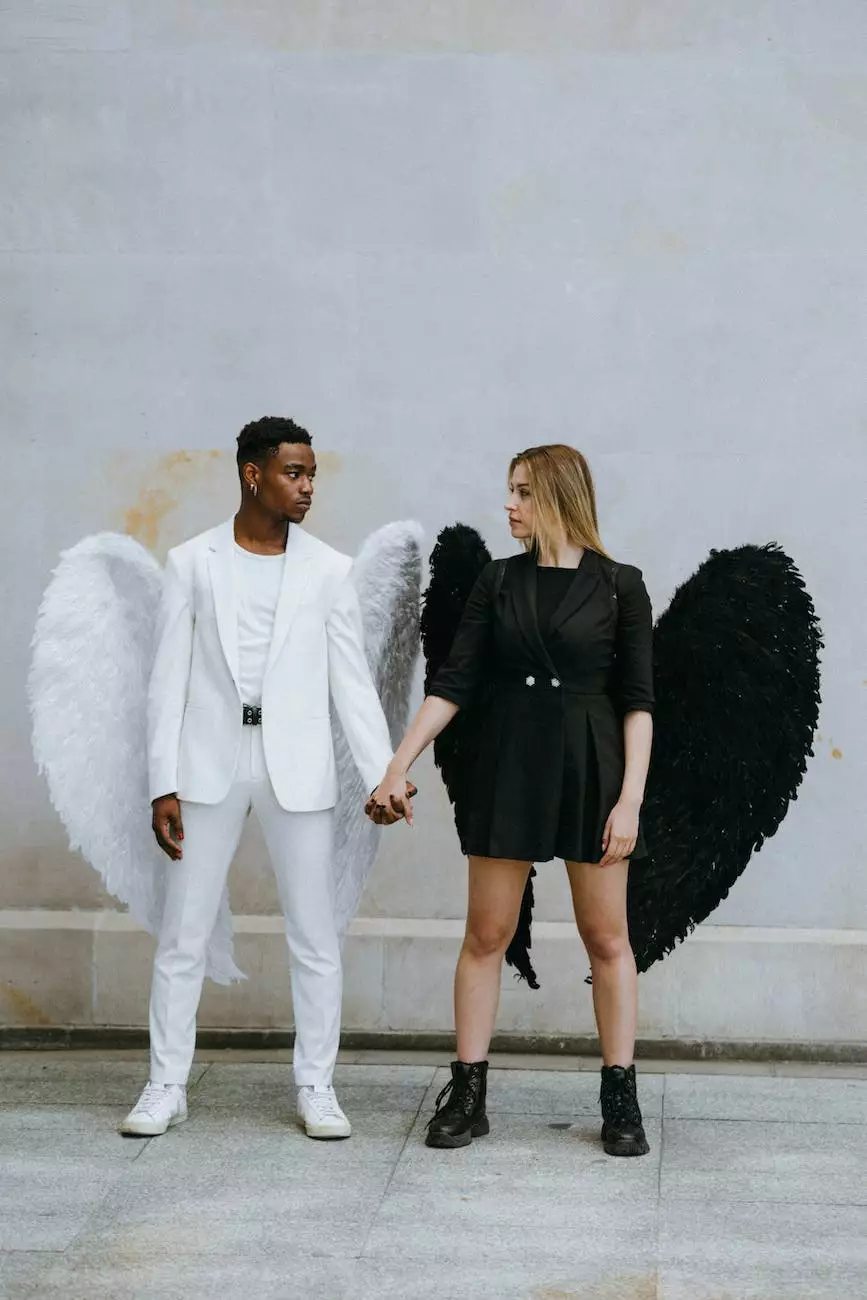 Unleash Your Dark Elegance with the BAD APPLE COSTUME
Welcome to Glows-Plush, where we bring you the finest costumes that will leave a lasting impact. Our BAD APPLE COSTUME - After 12 is an extraordinary creation that will transport you into a realm of dark elegance and stylish allure. With its enchanting design and meticulous craftsmanship, this costume is a must-have for any occasion.
Exquisite Design and Attention to Detail
The BAD APPLE COSTUME - After 12 is a testament to our commitment to superior quality and thoughtful design. Every aspect of this costume has been carefully crafted to provide you with an unforgettable experience. The attention to detail is evident in the intricately embroidered motifs, the luxurious fabric, and the flawless fit.
Superior Materials for Unparalleled Comfort
We understand that comfort is key when it comes to wearing a costume. That's why we have spared no expense in sourcing the highest quality materials for the BAD APPLE COSTUME - After 12. The fabric used is not only soft and breathable but also durable, ensuring that you can enjoy your costume for years to come without compromising on comfort.
A Costume that Tells a Story
The BAD APPLE COSTUME - After 12 is not just a costume; it's a work of art that tells a captivating story. The design is inspired by the mysterious allure of a forbidden fruit, with dark hues and intricate details that symbolize the allure of the unknown. This costume will ignite your imagination and transport you into a realm of enchantment and mystery.
Stand Out from the Crowd with BAD APPLE COSTUME - After 12
Introducing the BAD APPLE COSTUME - After 12 by Glows-Plush, the perfect costume for those who dare to be different. Whether you're attending a costume party, a cosplay event, or simply want to express your unique style, this costume will make you the center of attention.
Unmatched Versatility
The BAD APPLE COSTUME - After 12 offers unmatched versatility, allowing you to create various looks that suit your individual style. Whether you want to embrace the darkness with an edgy gothic aesthetic or add a touch of elegance with a Victorian-inspired outfit, this costume has got you covered.
A Perfect Fit for Every Body Type
We believe that everyone deserves a costume that fits them perfectly. That's why the BAD APPLE COSTUME - After 12 is available in a range of sizes, ensuring that you can find the perfect fit for your body type. Our sizing guide will help you find the ideal size, so you can rock this stunning costume with confidence.
Accessorize and Personalize
Enhance your BAD APPLE COSTUME - After 12 with our wide selection of accessories. From intricately designed chokers to elegant headpieces, you can customize your costume to reflect your unique style. Our accessories are specially curated to complement the costume and elevate your overall look.
Elevate Your Costume Experience with Glows-Plush
At Glows-Plush, we are passionate about providing you with costumes that go beyond expectations. We believe that a costume should not only transform your appearance but also evoke emotions and create unforgettable memories. With the BAD APPLE COSTUME - After 12, you can expect nothing less than a truly exceptional costume experience.
Customer Satisfaction is Our Priority
Your satisfaction is our top priority. We are dedicated to delivering a seamless shopping experience and ensuring that you are completely satisfied with your purchase. Our customer support team is always ready to assist you with any queries or concerns you may have, making your costume journey stress-free and enjoyable.
Order Your BAD APPLE COSTUME - After 12 Today
Don't miss out on the opportunity to own the BAD APPLE COSTUME - After 12. Order yours today and experience the enchantment and elegance that this costume brings. With its exceptional design, superior quality, and versatility, you'll be sure to turn heads and leave a lasting impression wherever you go.
Conclusion
In summary, the BAD APPLE COSTUME - After 12 by Glows-Plush is the epitome of dark elegance and extraordinary craftsmanship. Its exquisite design and attention to detail ensure that you will stand out from the crowd and make a lasting impact. With unmatched versatility and a commitment to customer satisfaction, Glows-Plush is your ultimate destination for exceptional costumes. Order your BAD APPLE COSTUME - After 12 today and embark on a transformative costume experience like no other!