CORDUROY FLORAL WIDE LEG PANTS - After 12
Jun 13, 2023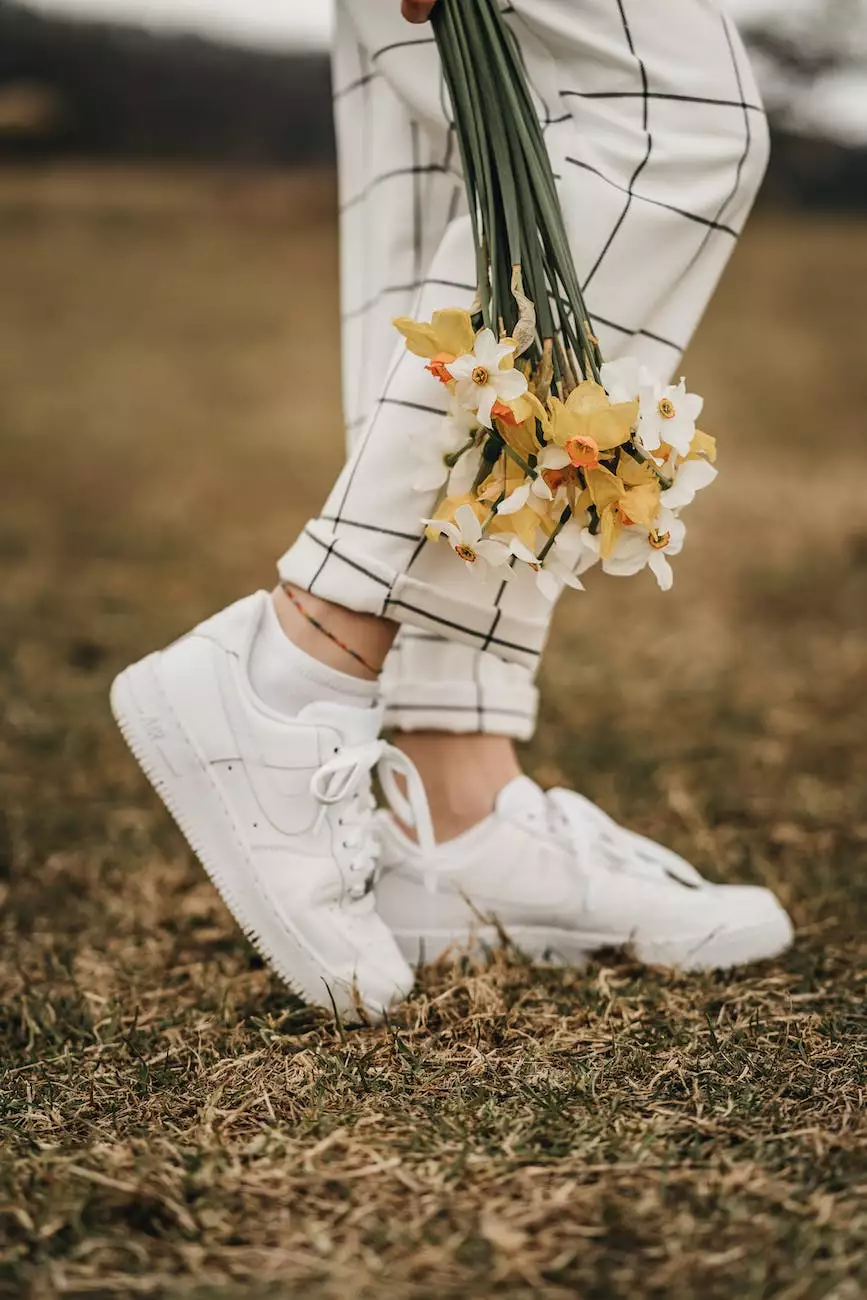 Introducing our Corduroy Floral Wide Leg Pants
Looking for the perfect pair of pants that combine both style and comfort? Look no further than Glows-Plush's Corduroy Floral Wide Leg Pants - After 12. These pants are designed to provide a fashionable look for any occasion while ensuring maximum comfort throughout the day.
Unmatched Style and Quality
Our Corduroy Floral Wide Leg Pants are crafted with meticulous attention to detail, ensuring that every stitch is perfect. The use of high-quality corduroy fabric not only adds a touch of luxury but also provides durability, so you can enjoy these pants for years to come.
The wide leg design offers a contemporary and flattering silhouette while allowing for maximum freedom of movement. Whether you're dressing up for a special event or simply going about your day, these pants are the perfect choice to elevate your outfit and boost your confidence.
Comfortable All-Day Wear
We understand the importance of comfort, especially when it comes to pants. That's why our Corduroy Floral Wide Leg Pants feature a relaxed fit that doesn't compromise on style. The soft and breathable fabric ensures a comfortable experience, no matter the season.
The elastic waistband provides a customizable fit, accommodating different body shapes and sizes. Say goodbye to uncomfortable waistlines that dig in or restrict your movement. With our Corduroy Floral Wide Leg Pants, you can enjoy all-day comfort without compromising on style.
Versatile and Fashion-Forward
The floral pattern on our Corduroy Floral Wide Leg Pants adds a touch of femininity and a trendy twist to your everyday wardrobe. The versatile design allows for effortless pairing with a variety of tops, shoes, and accessories, making it easy to create different looks for different occasions.
Whether you're going for a casual, bohemian vibe or a bold, fashion-forward statement, these pants are sure to become an essential piece in your closet. Dress them up with a blouse and heels for a night out, or dress them down with a simple t-shirt and sneakers for a more relaxed look.
Shop Glows-Plush's Corduroy Floral Wide Leg Pants Today
Ready to elevate your style game with our Corduroy Floral Wide Leg Pants - After 12? Visit Glows-Plush's website today and browse through our catalog. We offer a wide range of sizes to ensure a perfect fit for everyone. Don't miss out on owning these must-have pants that combine comfort, style, and quality. Shop now and express your individuality with Glows-Plush!