PATCHWORK DENIM MINI SKIRT - After 12
Mar 23, 2023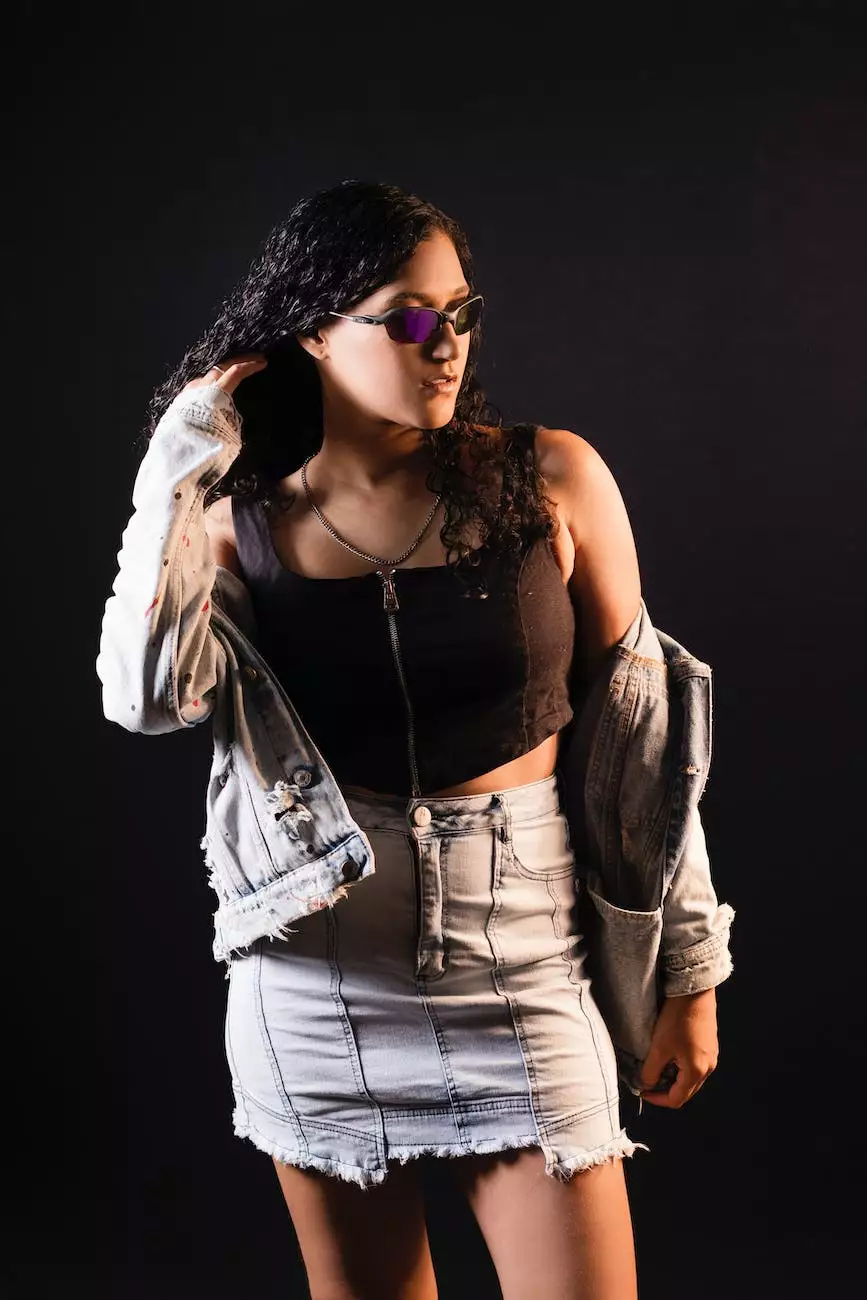 Overview
The PATCHWORK DENIM MINI SKIRT by Glows-Plush is a must-have addition to your wardrobe. Made from high-quality denim and featuring a unique patchwork design, this skirt combines style and comfort effortlessly. Whether you're heading out for a casual day with friends or attending a special event, this skirt is perfect for any occasion.
Design
The patchwork design of this denim mini skirt sets it apart from regular skirts. Each patch is carefully selected and stitched together to create a visually appealing pattern that adds a unique touch to your outfit. The combination of different denim washes and textures creates a trendy and fashionable look, while ensuring the skirt remains versatile enough to be paired with various tops and accessories.
Comfort
At Glows-Plush, we prioritize comfort without compromising on style. The PATCHWORK DENIM MINI SKIRT is crafted with a soft and breathable denim fabric that allows for easy movement throughout the day. The skirt is designed to fit perfectly and flatter your silhouette, making you feel confident and comfortable from morning till night.
Quality
Each patch used in the construction of this skirt is meticulously inspected to ensure the highest level of quality. The stitching is precise and durable, ensuring the skirt withstands regular wear and maintains its shape. We believe in providing our customers with reliable and long-lasting products that they can enjoy for years to come.
Styling
The PATCHWORK DENIM MINI SKIRT can be styled in numerous ways to suit your personal taste and occasion. For a casual look, pair it with a basic t-shirt and sneakers. To dress it up for a night out, combine it with a chic blouse and heels. Experiment with different tops, jackets, and accessories to create your own unique ensemble.
Size Options
We offer the PATCHWORK DENIM MINI SKIRT in a range of sizes to ensure the perfect fit for everyone. Refer to our size chart to determine your ideal size, and rest assured knowing that our skirts are designed to cater to different body types, providing a comfortable yet stylish fit for all.
Ordering & Shipping
Ordering your PATCHWORK DENIM MINI SKIRT from Glows-Plush is quick and easy. Simply navigate to the product page and select your preferred size from the available options. Our secure checkout process ensures your personal information is protected. Once the order is placed, your skirt will be carefully packaged and shipped to your designated address. Expect prompt delivery and exceptional customer service throughout the process.
Customer Reviews
Our customers love the PATCHWORK DENIM MINI SKIRT! Here's what some of them have to say:
"I've never received so many compliments on an outfit before. This skirt is truly a head-turner!" - Sarah
"The quality of the denim is outstanding. I can tell this skirt will last me a long time. Worth every penny!" - Jennifer
"I'm obsessed with the patchwork design. It adds such a cool and unique element to my outfits." - Emily
Conclusion
If you're searching for a fashionable and comfortable denim skirt that stands out from the crowd, the PATCHWORK DENIM MINI SKIRT by Glows-Plush is the perfect choice. With its high-quality construction, unique patchwork design, and versatile styling possibilities, this skirt is sure to become a staple in your wardrobe. Shop now and elevate your style with Glows-Plush!
About Glows-Plush
Glows-Plush is a leading provider of trendy and high-quality fashion garments. Our mission is to empower individuals to express their unique style through our thoughtfully designed and carefully crafted products. With a commitment to excellence in both fashion and customer service, we aim to make every customer feel confident and stylish every day.
Stay Connected
Follow us on social media to stay up to date with the latest trends, promotions, and product releases: