Classic Casual Lace Leather - Women's Casual Boots
Jun 28, 2019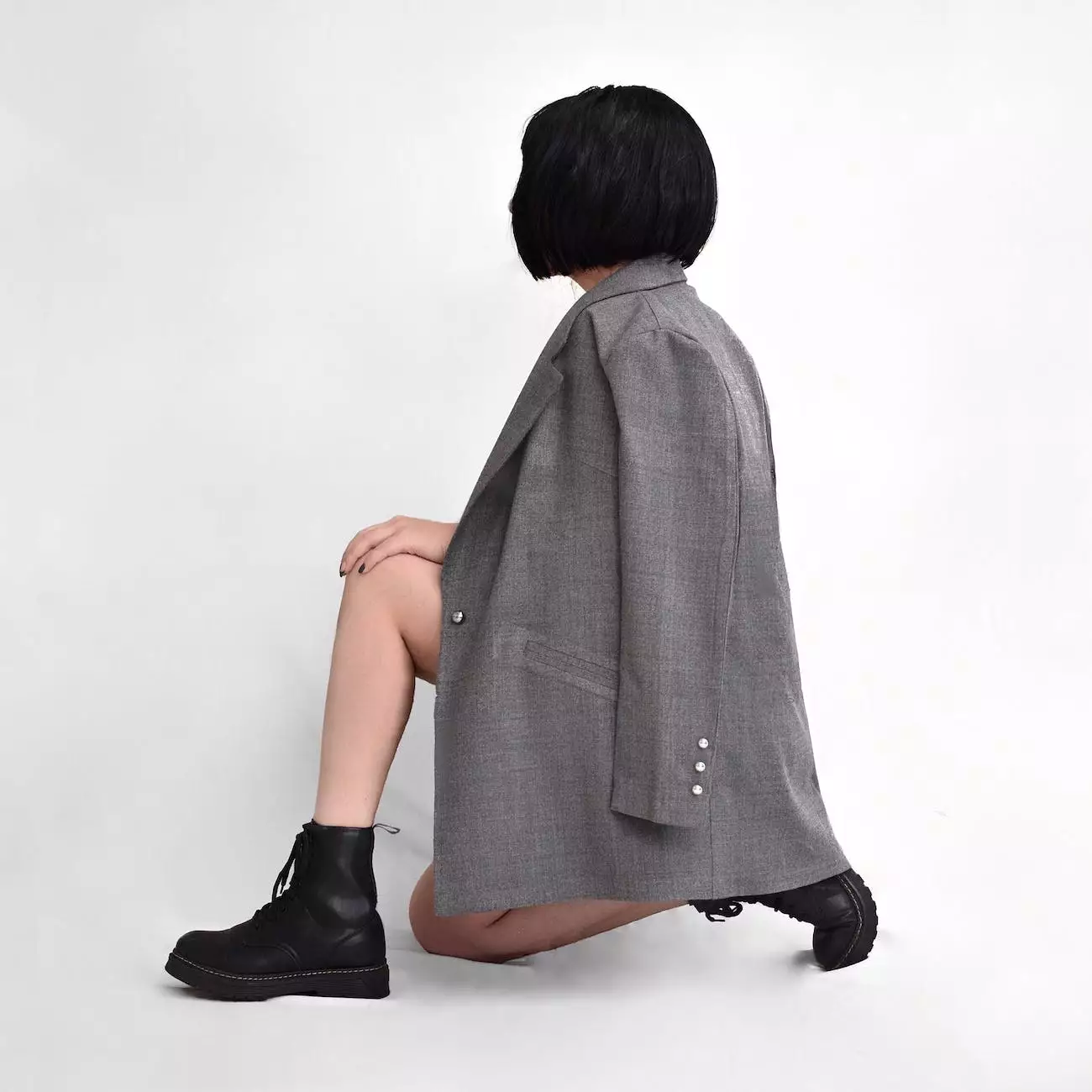 Experience Style and Comfort with Glows-Plush Women's Casual Boots
At Glows-Plush, we pride ourselves in offering the finest collection of classic casual lace leather women's casual boots. Our boots are designed to not only elevate your style but also provide the utmost comfort, ensuring you look and feel great wherever you go.
Premium Quality Materials for Lasting Durability
When it comes to footwear, quality is of utmost importance. Our women's casual boots are crafted using the finest materials, including genuine leather and premium lace. The combination of these materials not only adds a touch of elegance to your outfit but also ensures the longevity of your boots.
The leather used in our boots undergoes a meticulous tanning process, enhancing its durability and resistance to wear and tear. This means you can rely on our boots to withstand the test of time, allowing you to enjoy them for years to come.
Stylish Design for Every Occasion
Our classic casual lace leather women's boots are designed to be versatile, making them suitable for various occasions. Whether you're going for a casual outing with friends or need a stylish pair of boots for a formal event, our collection has got you covered.
The intricate lace detailing adds a touch of femininity and elegance to the boots, making them a perfect choice for both daytime and evening wear. The classic design ensures that these boots will never go out of style, allowing you to wear them season after season without compromising on fashion.
Unmatched Comfort for All-Day Wear
We understand the importance of comfort, especially when it comes to footwear. Our women's casual boots feature a cushioned insole and a soft lining, making them incredibly comfortable for extended periods of wear.
Whether you're walking around the city or spending a day at work, the support and padding in our boots will keep your feet feeling comfortable and fatigue-free. Say goodbye to sore feet and hello to all-day comfort with Glows-Plush casual boots.
Find Your Perfect Fit
At Glows-Plush, we offer a wide range of sizes to ensure you find your perfect fit. Our boots are available in various sizes, from US size 5 to 11, catering to different foot shapes and widths.
We also understand that everyone has unique style preferences. That's why our women's casual boots come in different color options, allowing you to choose the one that best suits your personal taste.
Shop with Confidence at Glows-Plush
When you shop with Glows-Plush, you can shop with confidence, knowing that you're getting the highest quality products and exceptional customer service. We offer a hassle-free returns policy, so if for any reason you're not satisfied with your purchase, we'll gladly assist you in returning or exchanging your boots.
Our dedicated customer support team is always ready to answer any queries you may have. Feel free to reach out to us via email or phone, and we'll be more than happy to assist you.
Elevate Your Style with Glows-Plush Women's Casual Boots
Ready to step up your footwear game? Explore our collection of classic casual lace leather women's casual boots and choose the perfect pair to elevate your style and comfort. With Glows-Plush, you can confidently walk your way to fashion-forward success.