CIN DENIM SKIRT SET - After 12
Jan 14, 2018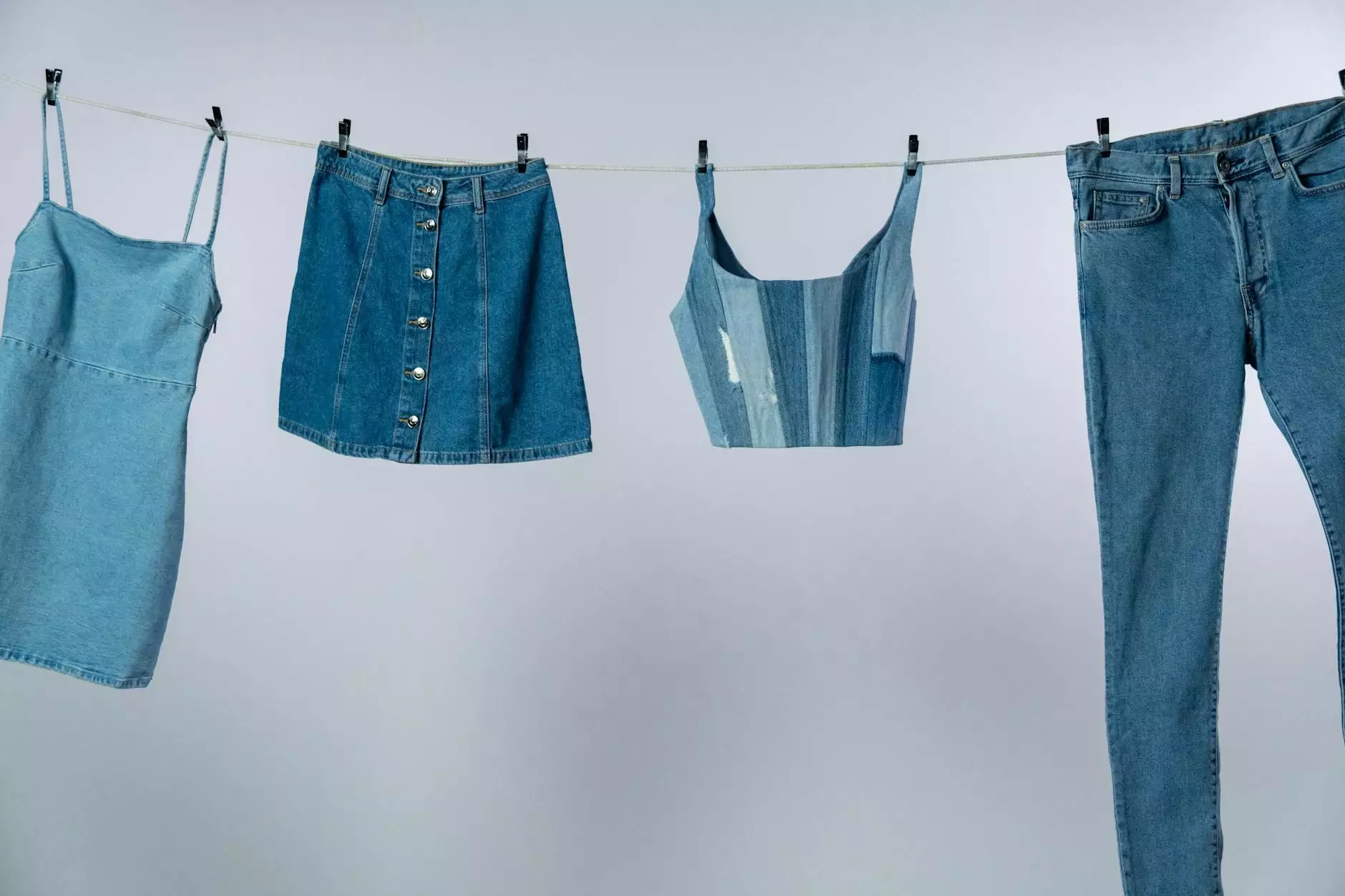 Elevate Your Style with the CIN DENIM SKIRT SET
Introducing the CIN DENIM SKIRT SET by Glows-Plush, a perfect blend of style and comfort. Crafted with the finest materials and attention to detail, this high-end denim skirt set is a must-have addition to your wardrobe. Whether you're heading for a casual day out or a special occasion, this versatile set will ensure you look effortlessly chic.
Unmatched Quality and Design
At Glows-Plush, we take pride in delivering the highest quality products to our customers. The CIN DENIM SKIRT SET is no exception. Made from premium denim fabric, this set offers lasting durability and a comfortable fit. The skirt features a flattering A-line silhouette, accentuating your curves in all the right places. The accompanying top is designed with intricate details and a perfect fit to complete the look.
Designed to Perfection
The CIN DENIM SKIRT SET features thoughtful design elements that set it apart from the rest. The skirt has a button-down front, allowing you to adjust the fit according to your preference. The top comes with adjustable straps for a personalized fit. Both the skirt and top can be worn separately, offering endless styling possibilities. Add a denim jacket or accessorize with statement jewelry to create unique looks for different occasions.
Style that Stands Out
With the CIN DENIM SKIRT SET, you can be confident in your personal style. The timeless denim fabric adds a touch of classic appeal, while the modern design ensures a contemporary look. Whether you pair it with sneakers for a casual vibe or dress it up with heels for a night out, this skirt set is sure to turn heads wherever you go.
Your Go-To Fashion Choice
At Glows-Plush, we understand the importance of finding the perfect outfit that makes you feel confident and empowered. The CIN DENIM SKIRT SET is designed to be your go-to fashion choice for any occasion. Whether you're attending a brunch, a party, or a social gathering, this set will make you feel like a fashion icon.
Order Your CIN DENIM SKIRT SET Today
Ready to elevate your style? Visit our website today to order your CIN DENIM SKIRT SET. We offer hassle-free online shopping and secure payment options. Experience the luxury and sophistication of Glows-Plush fashion. Don't miss out on this must-have denim skirt set that is sure to turn heads and leave a lasting impression.
Contact Us
If you have any questions or need assistance, our friendly customer support team is here to help. Reach out to us via email or phone, and we'll be happy to provide further information and guidance. Join the Glows-Plush community today and embrace the elegance of the CIN DENIM SKIRT SET!