DENIM BIKINI SET - After 12
Aug 10, 2019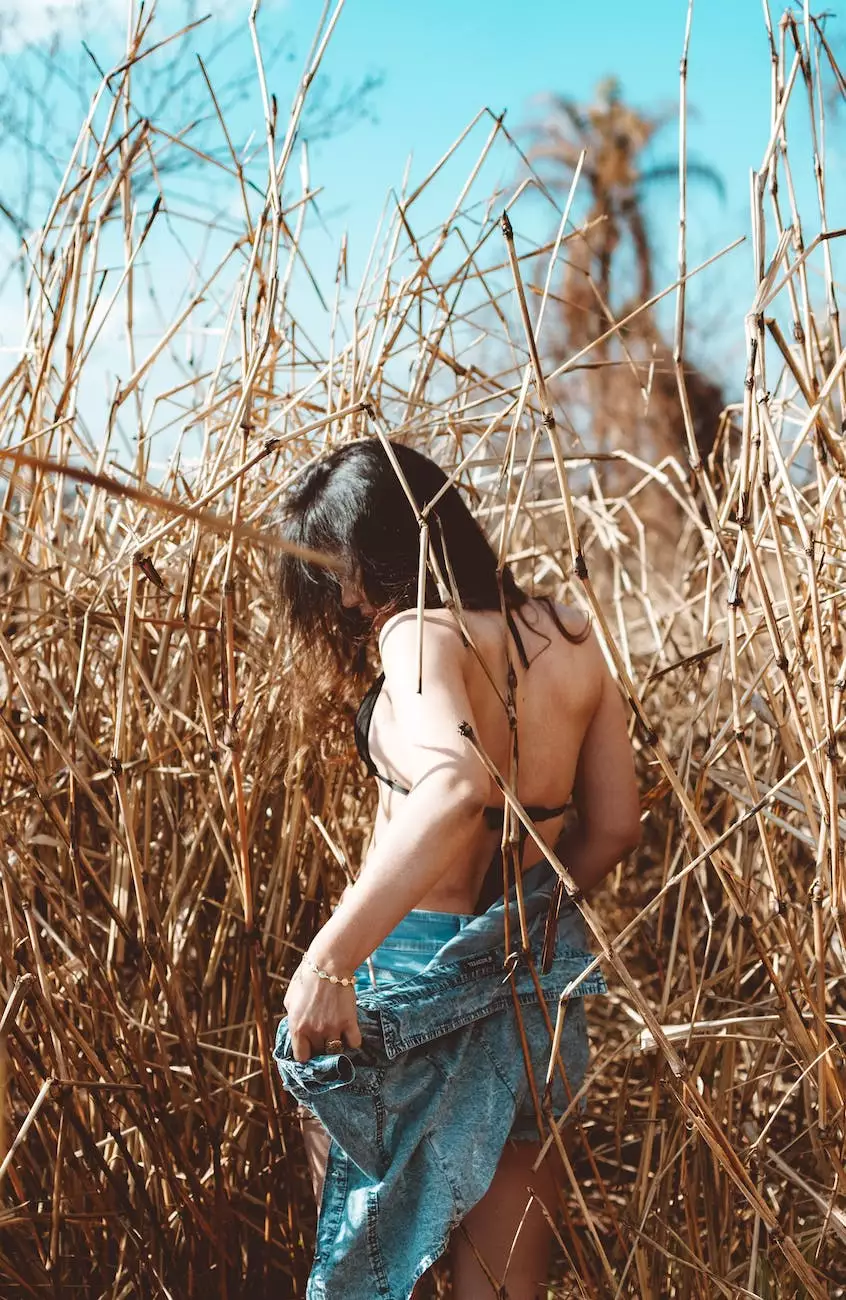 Introduction
Welcome to Glows-Plush, your destination for fashionable swimwear. We are thrilled to present our exclusive DENIM BIKINI SET - After 12, a must-have addition to your summer wardrobe. This denim swimwear combines comfort, style, and sophistication to help you stand out from the crowd.
Uniqueness of DENIM BIKINI SET - After 12
Our DENIM BIKINI SET - After 12 is not just any ordinary swimwear. It is designed for the fashion-forward individual who craves uniqueness and wants to make a statement. The combination of denim and swimwear may seem unconventional, but it creates an edgy, trendy look that is sure to turn heads.
Trendy Design
The DENIM BIKINI SET - After 12 features a cutting-edge design that seamlessly blends denim with bikini elements. The bikini top showcases a flattering silhouette, with adjustable straps for a customized fit. The high-waisted bikini bottoms provide excellent coverage while accentuating your curves.
Comfortable and Functional
We understand that comfort is paramount when it comes to swimwear. The DENIM BIKINI SET - After 12 is crafted from high-quality denim fabric that is soft, stretchy, and quick-drying. The elasticized waistband ensures a snug yet comfortable fit, allowing you to move freely without any restrictions.
Styling Options
Whether you're heading to the beach, pool, or a summer party, the DENIM BIKINI SET - After 12 offers versatile styling options. Pair the bikini top with denim shorts or a flowy skirt for a trendy and effortless beach look. The bikini bottoms can be styled with a loose-fitting beach cover-up or a cropped top for a chic daytime outfit.
Quality and Durability
At Glows-Plush, we prioritize the quality and durability of our products. The DENIM BIKINI SET - After 12 is meticulously crafted with attention to detail, ensuring long-lasting wear. It is designed to withstand frequent use in various water environments, maintaining its shape and color.
Perfect for Beach Days and Pool Parties
Imagine yourself lounging under the sun, embracing the warm sand, and taking a refreshing dip in the crystal-clear water. Our DENIM BIKINI SET - After 12 is the perfect companion for your summer adventures. Its unique design will make you feel confident and stylish, making heads turn wherever you go.
Shop Now
Ready to embrace the denim swimwear trend? Visit Glows-Plush today and shop the DENIM BIKINI SET - After 12. Experience the perfect blend of fashion, comfort, and functionality. Stand out from the crowd this summer with our exclusive swimwear collection.
Conclusion
Glows-Plush is excited to present the DENIM BIKINI SET - After 12, a unique swimwear ensemble for those who dare to be different. Discover the perfect combination of style, comfort, and quality when you choose our denim bikini set. Make a splash this summer with Glows-Plush!