MRS VERSACE PANTS SET - After 12
Oct 17, 2020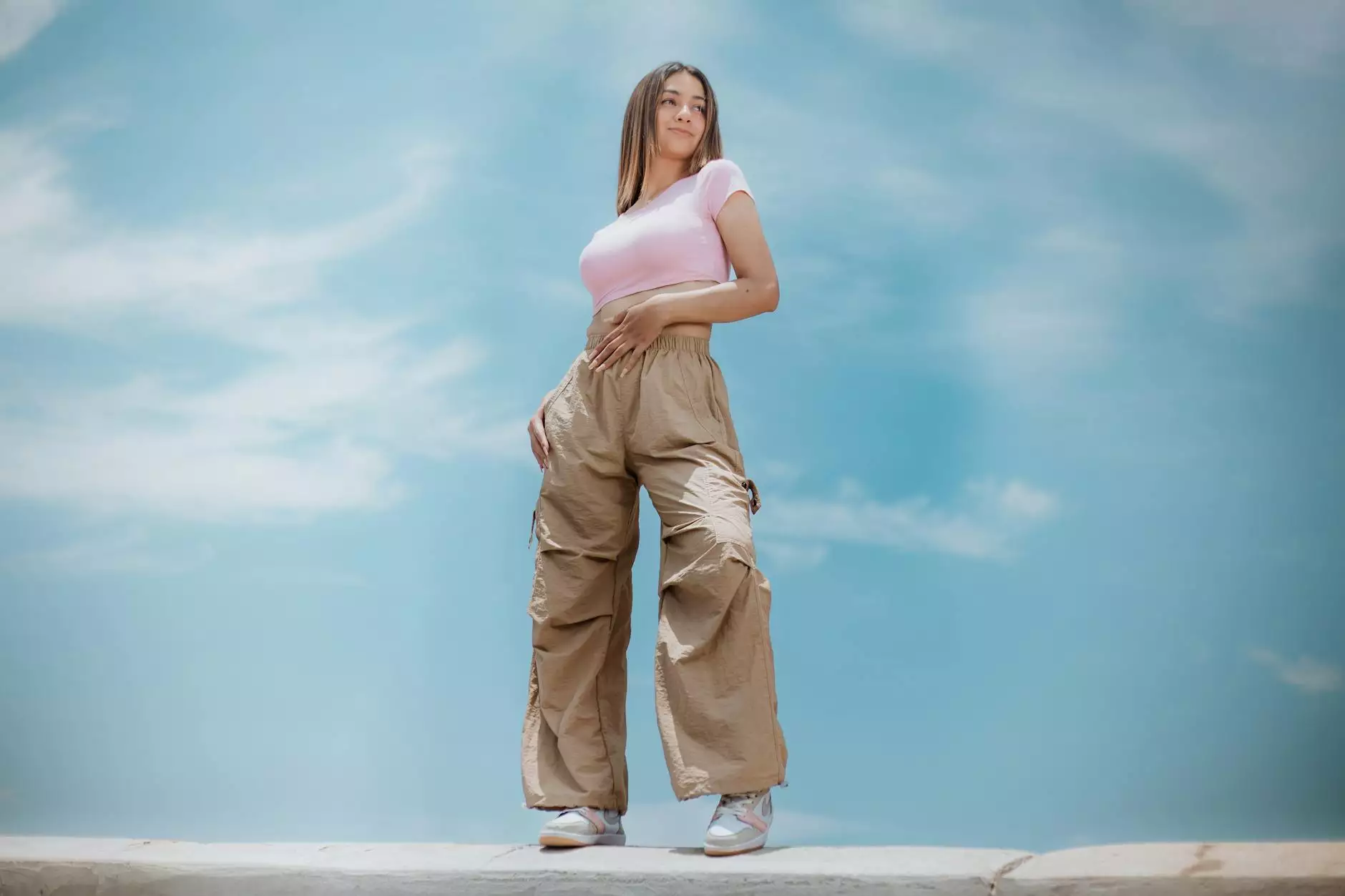 A Perfect Blend of Elegance and Style
The MRS VERSACE PANTS SET by Glows-Plush is the epitome of sophistication and glamour. This high-end clothing piece is designed to create a statement look that is unmatched in both style and quality. Crafted with meticulous attention to detail, this pants set is perfect for those special occasions that require a touch of luxury.
Elevate Your Wardrobe
If you are looking to add a touch of elegance to your wardrobe, the MRS VERSACE PANTS SET is a must-have. Its exquisite design and superior craftsmanship make it a standout piece that will elevate any outfit. Whether you are attending a cocktail party or a formal event, this pants set will ensure you turn heads and make a lasting impression.
Uncompromising Quality
At Glows-Plush, we believe in offering our customers only the highest quality products. The MRS VERSACE PANTS SET is no exception. Carefully made from premium materials, this set is designed to stand the test of time. From the moment you put it on, you will feel the difference, as it drapes effortlessly on your body and accentuates your curves in all the right places.
Features
Let's explore the standout features of the MRS VERSACE PANTS SET:
Exquisite design inspired by high-end fashion
Premium materials for ultimate comfort
Flattering fit that enhances your silhouette
Attention to detail that sets it apart
Versatile styling options for various occasions
A Statement of Luxury
The MRS VERSACE PANTS SET is not just a clothing item; it is a statement of luxury and sophistication. When you wear this set, you exude confidence and class. The attention to detail, from the intricate stitching to the delicate embellishments, adds a touch of opulence that sets it apart from other fashion pieces.
Unleash Your Inner Fashionista
With the MRS VERSACE PANTS SET, you can unleash your inner fashionista and let your personal style shine. Dress it up with heels and statement accessories for a red-carpet-worthy look, or pair it with flats and a casual top for a chic yet relaxed ensemble. The versatility of this pants set makes it a wardrobe essential that can take you from day to night with ease.
Why Choose Glows-Plush
When it comes to high-end fashion, Glows-Plush is a name you can trust. Our commitment to quality, style, and customer satisfaction sets us apart from the competition. By choosing the MRS VERSACE PANTS SET from Glows-Plush, you are investing in a piece that will remain a timeless staple in your wardrobe for years to come.
Unparalleled Customer Service
At Glows-Plush, we believe that exceptional customer service is as important as the products we offer. Our dedicated team is committed to ensuring your shopping experience is nothing short of perfect. From assisting you with sizing and styling advice to providing timely updates on your order, we go above and beyond to exceed your expectations.
Explore Our Collection
Discover the full range of high-end clothing and accessories at Glows-Plush. We curate our collection with a keen eye for exquisite designs and impeccable quality. From elegant dresses to statement tops, we offer a wide selection of fashion-forward pieces that cater to your unique style and taste.
Order Your MRS VERSACE PANTS SET Today
Ready to make a fashion statement like no other? Order your MRS VERSACE PANTS SET from Glows-Plush today and experience the unparalleled elegance and style it offers. Embrace the luxury you deserve and elevate your wardrobe with this impeccable piece.
Remember, with Glows-Plush, your style knows no boundaries.