RHINESTONE FRINGE STILETTOS - After 12
Feb 20, 2020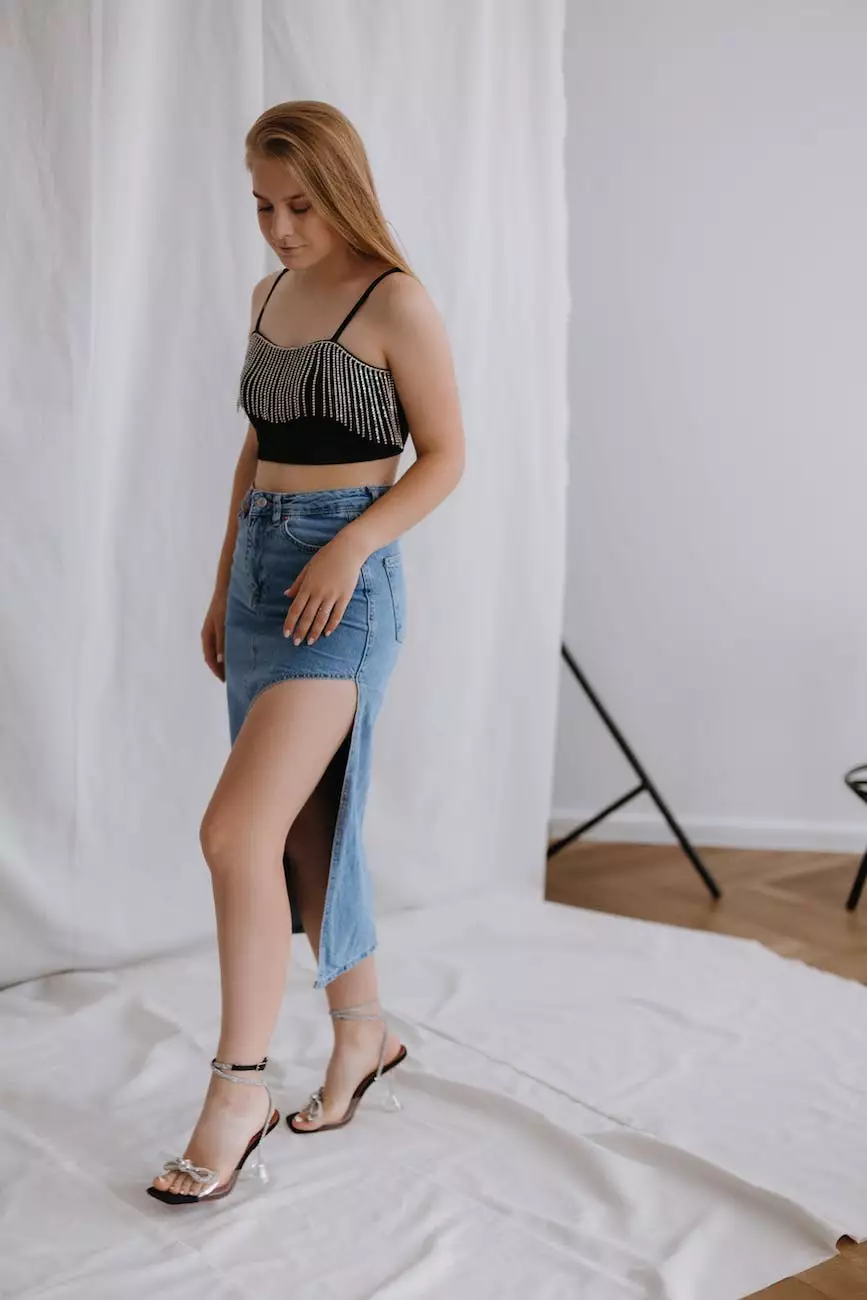 Elevate Your Style with RHINESTONE FRINGE STILETTOS
Introducing the RHINESTONE FRINGE STILETTOS by Glows-Plush, the ultimate statement shoes for the fashion-forward individuals. Crafted with meticulous attention to detail, these exquisite stilettos are designed to make you stand out from the crowd.
Unleash Your Inner Glamour
When it comes to high-end fashion, these RHINESTONE FRINGE STILETTOS redefine sophistication. With their unique rhinestone fringe detailing, every step you take will be a sparkling testament to your impeccable taste. Whether you're attending a red-carpet event or a glamorous cocktail party, these stilettos will instantly elevate your style to new heights.
Dazzle and Delight
Featuring a sleek and slender silhouette, these stilettos offer a perfect blend of elegance and allure. The rhinestone fringe accentuates the contours of the shoe, creating a captivating visual effect that is sure to turn heads. Slip into these stilettos and let them empower you with confidence and grace.
Uncompromising Comfort and Durability
At Glows-Plush, we believe that style should never come at the expense of comfort. That's why these RHINESTONE FRINGE STILETTOS are thoughtfully crafted with utmost precision to ensure a comfortable fit that lasts throughout the night. The high-quality materials and meticulous craftsmanship guarantee durability that will withstand the test of time.
Quality Materials
From the moment you slip your feet into these stilettos, you'll feel the luxurious softness of the premium materials. The carefully selected fabrics and supple leather lining embrace your feet, providing a plush and comfortable feel that is second to none. Walk with confidence, knowing that every detail has been perfected for your utmost comfort.
Stability and Support
Designed with a sturdy stiletto heel, these shoes offer stable support that allows you to dance the night away without compromising your balance. The well-crafted sole provides excellent traction, ensuring a firm grip with every step. Say goodbye to uncomfortable shoes and hello to a night filled with comfort and style.
Showcase Your Individuality
Your personal style is a reflection of your unique personality, and our RHINESTONE FRINGE STILETTOS are here to help you express yourself. Available in a range of stunning colors and sizes, you can choose the perfect pair that complements your wardrobe and captures your individuality.
Affordable Luxury
Glows-Plush believes that everyone deserves to indulge in luxurious fashion. That's why we offer our RHINESTONE FRINGE STILETTOS at an affordable price, without compromising on quality. Now you can effortlessly add a touch of glamour to your outfit without breaking the bank.
Versatile Style
Pair these RHINESTONE FRINGE STILETTOS with a chic cocktail dress for a formal event or dress up your favorite jeans for a stylish night out. Versatility is at the heart of these stilettos, effortlessly transitioning from daytime sophistication to evening glamour. Let your imagination run wild and create unforgettable fashion moments.
Your Perfect Shoe, Just a Click Away
Ready to step up your shoe game? Visit Glows-Plush's website today and explore our collection of RHINESTONE FRINGE STILETTOS. Immerse yourself in a world of glamour, luxury, and unparalleled style. From our detailed craftsmanship to our exquisite designs, we guarantee that you'll find your perfect pair.
Order now and enjoy free shipping on all orders over $100. Don't miss out on the opportunity to own these stunning stilettos that will make a lasting impression wherever you go. Elevate your style with Glows-Plush's RHINESTONE FRINGE STILETTOS and embrace the true essence of luxury fashion.