COLOR BLOCK PANTS SUIT SET - After 12
Dec 29, 2020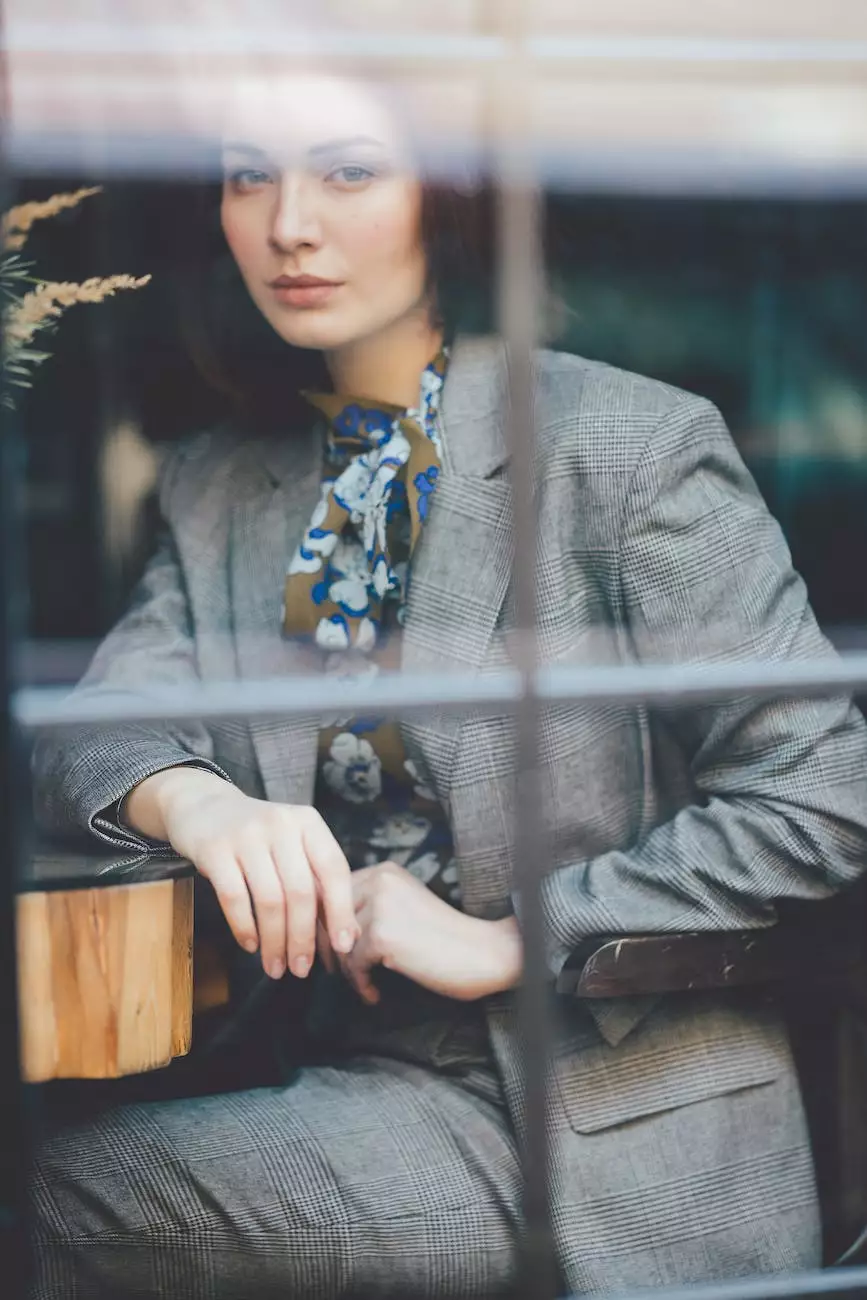 Discover the Perfect Blend of Style and Comfort
At Glows-Plush, we are proud to present the COLOR BLOCK PANTS SUIT SET from the renowned brand After 12. Designed with modern fashion trends in mind, this suit set offers a perfect blend of style and comfort for any occasion. Whether you're attending a formal event or a casual gathering, this ensemble is sure to turn heads and make a statement.
Unleash Your Unique Style
Express your individuality and showcase your personality with the COLOR BLOCK PANTS SUIT SET. The bold and vibrant color combinations in this collection allow you to create unique and eye-catching outfits. Stand out from the crowd and embrace your own sense of style with these fashion-forward pieces. Whether you prefer a subtle color scheme or a more daring look, the After 12 suit set has options for every taste.
Unmatched Quality and Craftsmanship
At Glows-Plush, we believe in offering only the highest quality products to our customers. The COLOR BLOCK PANTS SUIT SET is no exception. Crafted with meticulous attention to detail, these suits are made from premium materials to ensure durability and long-lasting wear. The exceptional craftsmanship guarantees that every stitch is perfect, allowing you to enjoy the suit set for years to come.
Endless Versatility for Every Occasion
From formal events to casual outings, the COLOR BLOCK PANTS SUIT SET offers endless versatility. The jacket and pants can be worn together for a complete suit look or paired with other wardrobe staples for more casual ensembles. Create a professional and stylish office outfit or dress it down with a t-shirt for a weekend brunch. The possibilities are endless, allowing you to effortlessly transition from day to night with ease.
Perfect Fit for Every Body Type
We understand that finding the perfect fit is crucial to feeling confident and comfortable. That's why the COLOR BLOCK PANTS SUIT SET comes in a variety of sizes to suit every body type. Whether you're petite, tall, curvy, or slim, you'll find the ideal fit that accentuates your best features and flatters your silhouette. Say goodbye to ill-fitting clothes and embrace the confidence that comes with a perfectly tailored suit set.
Shop the COLOR BLOCK PANTS SUIT SET Today
Ready to elevate your wardrobe? Browse our collection of COLOR BLOCK PANTS SUIT SETs from After 12 and find your perfect match at Glows-Plush. With our easy and secure online shopping experience, you can shop with confidence and have your new outfit delivered right to your doorstep. Don't settle for ordinary when you can stand out from the crowd with After 12's impeccable design and style.
Turn Heads and Make a Statement
The COLOR BLOCK PANTS SUIT SET is your ticket to turning heads and making a lasting impression wherever you go. Step into the world of high fashion and show off your impeccable taste with this stunning suit set. At Glows-Plush, we believe that everyone deserves to feel confident and stylish, and this collection will undoubtedly help you achieve just that. Shop now and make a statement with the COLOR BLOCK PANTS SUIT SET from After 12.
Experience Unparalleled Style and Comfort
Invest in a suit set that offers unparalleled style and comfort. The COLOR BLOCK PANTS SUIT SET is not only visually striking, but it also ensures a comfortable and luxurious wearing experience. Imagine effortlessly gliding through any event or occasion, knowing that you look and feel your absolute best. Don't miss out on this fashion-forward masterpiece - shop the COLOR BLOCK PANTS SUIT SET at Glows-Plush today.