Choose Joy - Inspire Me Bracelets
Feb 1, 2019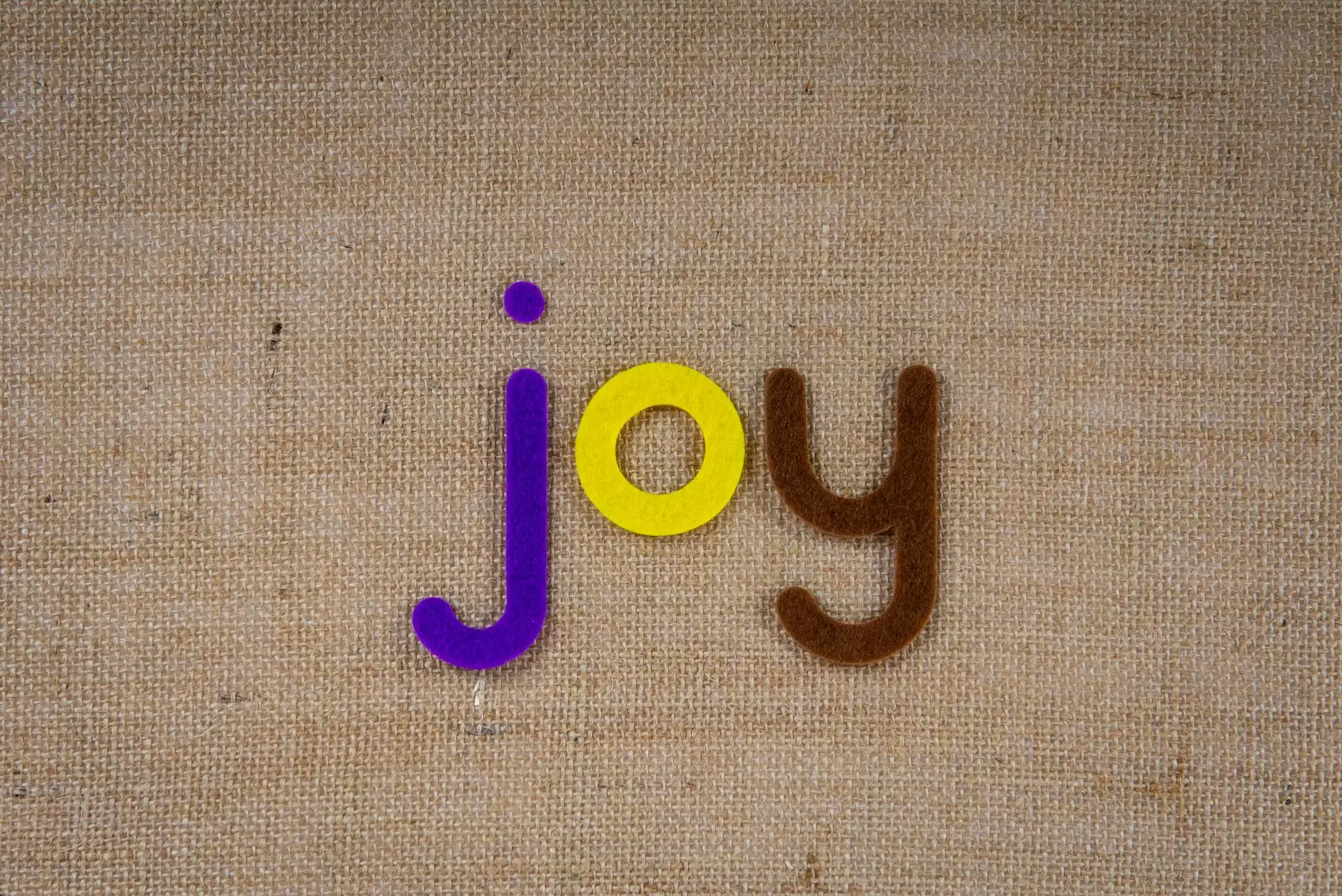 Introducing the Choose Joy Bracelet
The Choose Joy - Inspire Me Bracelet is a stunning piece of jewelry designed to uplift your spirits and remind you to embrace joy each day. Crafted with love and precision, this bracelet captures the essence of positivity and radiates it through its intricate design.
Embrace Joy Every Day
Life is full of ups and downs, but the Choose Joy Bracelet serves as a constant reminder that happiness is a choice. This beautiful piece encourages you to focus on the brighter side of life, helping you find joy in both small and significant moments.
Unique Features
The Choose Joy Bracelet embodies elegance and charm, with its carefully selected materials and thoughtful design elements. Here are some of the remarkable features that set it apart:
High-quality materials: Made with genuine sterling silver, this bracelet exemplifies durability and luxury.
Exquisite craftsmanship: Our skilled artisans have meticulously crafted each bracelet to ensure exceptional quality and attention to detail.
Inspiring mantra: The bracelet is adorned with a beautifully engraved "Choose Joy" charm, serving as a constant source of inspiration.
Adjustable fit: With its adjustable chain, the Choose Joy Bracelet can be customized to fit comfortably on any wrist.
Sparkling gemstones: Add a touch of glamour with the delicately placed cubic zirconia stones, which glisten and catch the light.
Gift of positivity: Share the joy by gifting the Choose Joy Bracelet to loved ones and remind them of the power of positivity.
Why Choose Glows-Plush?
At Glows-Plush, we pride ourselves on creating exquisite jewelry that speaks to the heart and soul. When you choose our products, you are not just buying a bracelet; you are embracing a lifestyle of happiness and positivity. Here's why our customers love us:
Uncompromising Quality
Our commitment to excellence is unwavering. Each piece of jewelry is meticulously crafted using the finest materials and undergoes rigorous quality checks to ensure its longevity and beauty.
Exceptional Customer Service
We value our customers immensely and go above and beyond to provide exceptional service. From personalized assistance to prompt responses, your satisfaction is our top priority.
Inspiration for All
Glows-Plush believes in spreading positivity and inspiration through our jewelry. We strive to create designs that resonate with individuals from all walks of life, empowering them to choose joy and embrace happiness each day.
Embrace Joy with the Choose Joy Bracelet Today
Discover the beauty and elegance of the Choose Joy - Inspire Me Bracelet from Glows-Plush. Let this exquisite piece inspire you to embrace joy, find positivity in every moment, and remind yourself to choose happiness. Own a piece of inspiration today and let your joy radiate to the world.