PATCHWORK DENIM SUSPENDER JEANS - After 12
Jul 11, 2023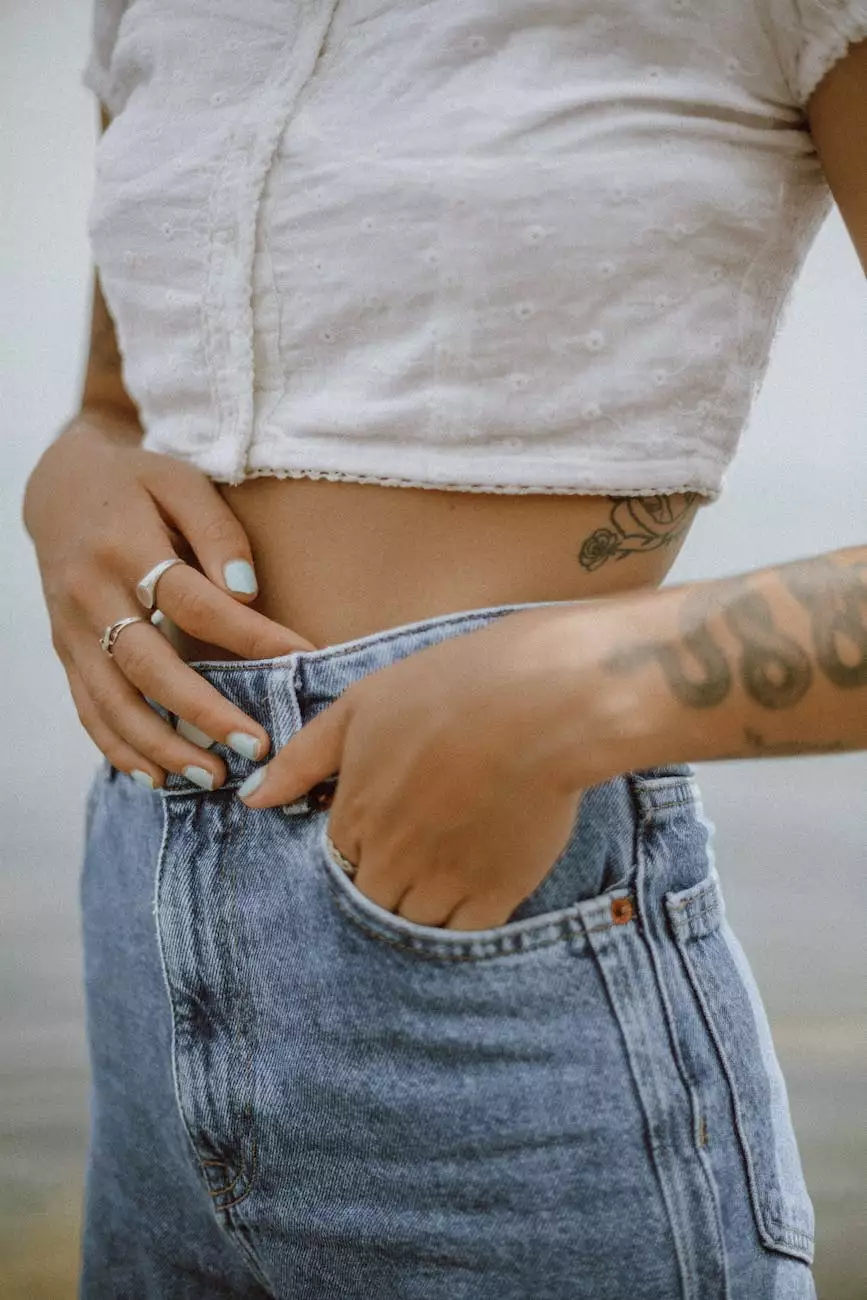 Elevate Your Style with PATCHWORK DENIM SUSPENDER JEANS
Glows-Plush presents the trendy and fashionable PATCHWORK DENIM SUSPENDER JEANS by After 12. These jeans are a must-have for fashion-forward individuals looking to make a statement with their attire.
Unique Patchwork Design
Our PATCHWORK DENIM SUSPENDER JEANS feature a one-of-a-kind patchwork design that sets them apart from regular denim jeans. Each pair is handcrafted with precision, guaranteeing a stunning visual appeal that cannot be replicated.
The intricate patchwork includes a combination of premium denim fabric in various shades and patterns, creating a visually striking and artistic effect. The careful selection and arrangement of fabric pieces ensure a cohesive and stylish look, perfect for those who appreciate avant-garde fashion.
Functional Suspender Feature
In addition to their eye-catching design, our PATCHWORK DENIM SUSPENDER JEANS are equipped with functional suspenders. These detachable suspenders add an extra layer of functionality to your outfit while also enhancing the overall aesthetic appeal of the jeans.
The suspenders are designed to provide adjustable support, ensuring a comfortable fit for individuals of all body types. Whether you choose to wear them attached for a distinctive look or remove them for a more classic appearance, the suspenders bring versatility to your style.
Premium Quality and Comfort
At Glows-Plush, we prioritize both style and comfort. That's why our PATCHWORK DENIM SUSPENDER JEANS are crafted with the highest quality materials and attention to detail. The denim fabric used is durable, ensuring long-lasting wear without compromising on comfort.
The jeans are also tailored to provide a flattering fit, accentuating your curves or contours while allowing freedom of movement. The soft and breathable fabric ensures all-day comfort, making these jeans suitable for various occasions, from casual outings to evening events.
Express Your Individuality
With the unique PATCHWORK DENIM SUSPENDER JEANS, you have the opportunity to express your individual style and stand out from the crowd. Be a trendsetter and make a fashion statement that reflects your personality and confidence.
Pair these jeans with a fashionable top, stylish shoes, and accessories to create a complete and cohesive look that is sure to turn heads. Transform ordinary outfits into extraordinary ensembles with these extraordinary denim jeans.
Order Your PATCHWORK DENIM SUSPENDER JEANS Today
Experience the fusion of style and functionality with our PATCHWORK DENIM SUSPENDER JEANS by After 12. Visit Glows-Plush today and browse our collection to find the perfect pair that suits your taste. Elevate your wardrobe and make a bold fashion statement with these exceptional denim jeans.
Why Choose Glows-Plush?
Wide range of trendy and fashionable clothing options
High-quality craftsmanship and attention to detail
Unique and innovative designs not found elsewhere
Secure and convenient online ordering
Fast and reliable shipping
Excellent customer service
At Glows-Plush, we are committed to providing our customers with exceptional products and an enjoyable shopping experience. Discover the latest fashion trends and elevate your style with us.
Conclusion
The PATCHWORK DENIM SUSPENDER JEANS by After 12 at Glows-Plush offer a combination of fashion-forward design, unique patchwork, functional suspenders, and premium quality. Express your individual style and make a statement with these exceptional jeans. Shop with Glows-Plush today and upgrade your wardrobe!