RHINESTONE BLING DENIM PANTS SET - After 12
Mar 3, 2022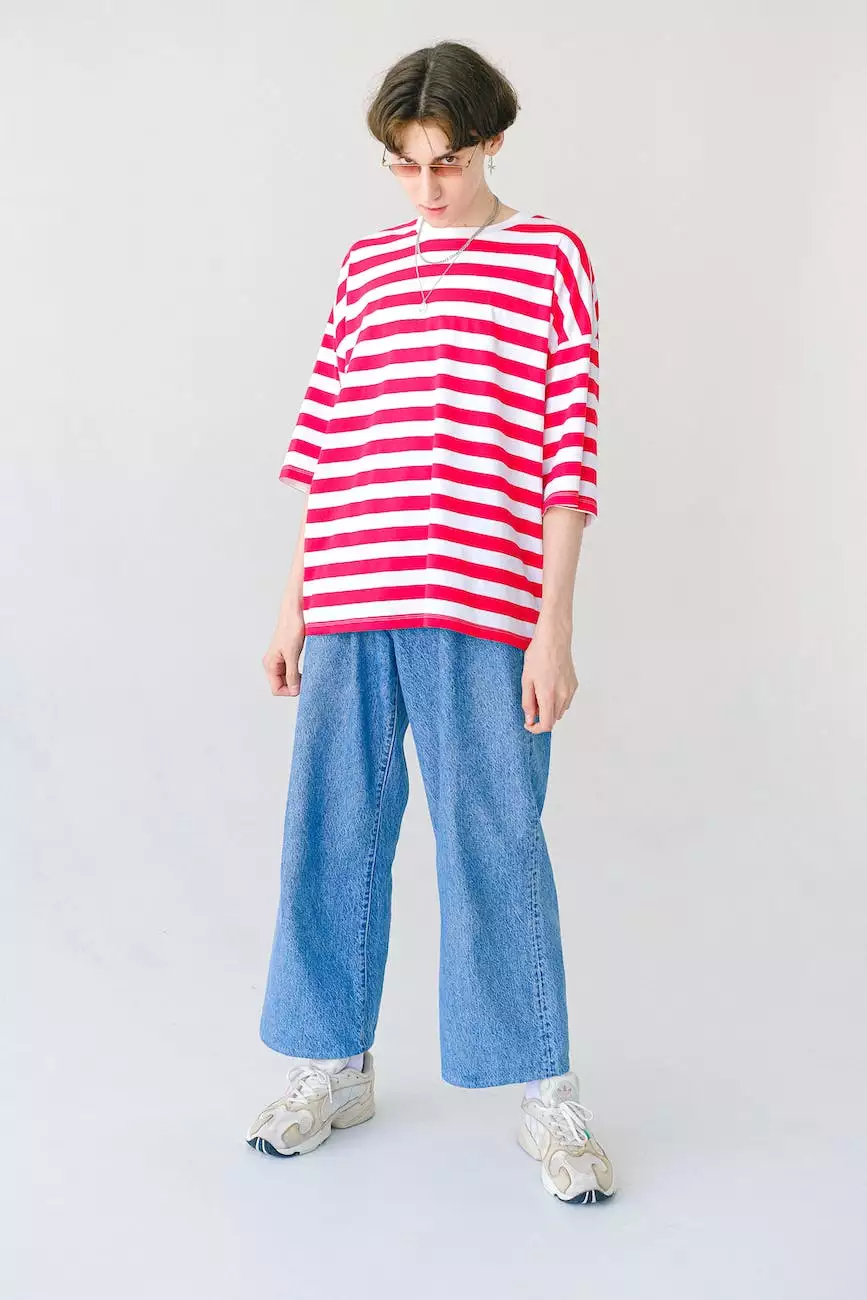 The Perfect Fashion Statement
Welcome to Glows-Plush, your one-stop destination for stylish and trendy fashion. Introducing the Rhinestone Bling Denim Pants Set by After 12, the ultimate choice for those seeking a unique and glamorously fashionable outfit.
Unparalleled Style and Quality
Our Rhinestone Bling Denim Pants Set is designed with utmost attention to detail, ensuring unparalleled style and quality. Crafted with the finest denim fabric, these pants offer both comfort and durability, making them perfect for everyday wear or special occasions.
Sparkling Rhinestone Embellishments
What sets this set apart is the stunning rhinestone embellishments, strategically placed to add a touch of sparkle and dazzle. The intricate designs and patterns created with these shimmering stones elevate the overall look, making you stand out in any crowd.
Perfect Fit for All Body Types
We understand the importance of finding the perfect fit, and that's why our Rhinestone Bling Denim Pants Set is available in a wide range of sizes. From petite to plus-size, we believe that every body type deserves to feel confident and stylish. Our attention to detail extends to the fit, ensuring a flattering and comfortable design for all.
Endless Versatility
The Rhinestone Bling Denim Pants Set is not limited to a specific occasion or season. This versatile outfit can be effortlessly styled to create a variety of looks, allowing you to showcase your unique sense of fashion.
Daytime Chic
Pair the denim pants with a casual tee or a flowy blouse for a chic and laid-back daytime look. The rhinestone embellishments add a touch of glamour to your everyday style, effortlessly elevating your outfit.
Nighttime Glam
For a night out or a special event, dress up the denim pants with a stylish top or a sequin-embellished jacket. The rhinestone bling creates a glamorous and eye-catching ensemble, making you the center of attention.
Accessorize with Confidence
Don't forget to complement your Rhinestone Bling Denim Pants Set with the perfect accessories. Whether it's a statement necklace, trendy handbag, or a pair of sparkling earrings, let your creativity shine through and complete your look with confidence.
Shop Now at Glows-Plush
Experience the luxurious fashion offered by the Rhinestone Bling Denim Pants Set from After 12, exclusively available at Glows-Plush. We are your trusted source for high-quality fashion and exceptional customer service. Browse our collection today and make a lasting impression with your impeccable style.
Customer Satisfaction Guaranteed
At Glows-Plush, we prioritize customer satisfaction above all else. We are confident in the quality and style of our products, which is why we offer a hassle-free return policy. If for any reason you are not completely satisfied with your purchase, our dedicated customer support team will assist you in finding the perfect resolution.
Stay Updated
Be the first to know about our latest collections, exclusive deals, and fashion updates by subscribing to our newsletter. Join our community of fashion enthusiasts and stay ahead of the trends.
Contact Us
If you have any questions, comments, or feedback, we would love to hear from you. Our knowledgeable team is ready to assist you. Contact Glows-Plush today and let us help you shine in the Rhinestone Bling Denim Pants Set by After 12.