QUILTED LUGGAGE - After 12
Apr 10, 2018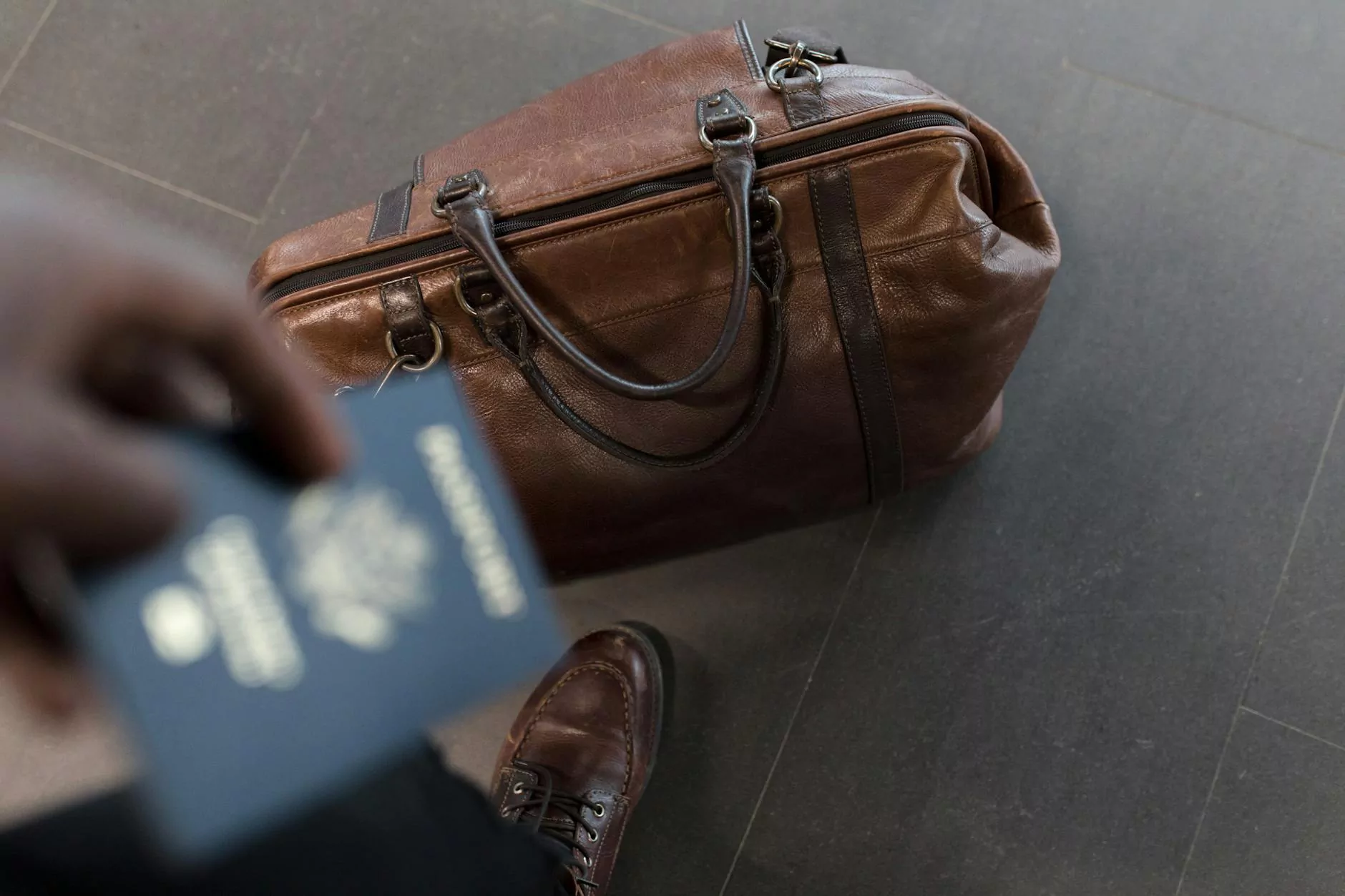 Discover the Perfect Quilted Luggage for Your Travels
When it comes to traveling, having the right luggage can make all the difference. At Glows-Plush, we understand the importance of reliable, stylish, and functional luggage that not only protects your belongings but also adds a touch of elegance to your journey. That's why we proudly present our collection of quilted luggage - the After 12 series.
Why Choose Quilted Luggage?
Quilted luggage offers a unique combination of style, durability, and versatility. Its distinctive quilted pattern adds an air of sophistication, catching the eye of fellow travelers wherever you go. But it's not just about looks - our quilted luggage is made with high-quality materials and craftsmanship, ensuring longevity and reliability.
Travel can be rough on bags, but our quilted luggage is designed to withstand the rigors of journeys. The quilted exterior not only provides extra padding but also protects your belongings from bumps and bruises during transit. Whether you're a frequent flyer or an occasional traveler, our quilted luggage ensures your peace of mind.
The Glows-Plush Difference
At Glows-Plush, we take pride in delivering exceptional travel gear that exceeds our customers' expectations. Our quilted luggage is thoughtfully designed with various features to make your travel experience seamless and stress-free.
1. Style Meets Functionality
The After 12 series combines timeless elegance with practicality. With a range of sizes, from carry-on to large checked bags, you can find the perfect fit for your needs. Choose from a selection of classic and contemporary colors to match your personal style and make a statement wherever you go.
2. Durability You Can Trust
Our quilted luggage is built to last. Crafted from high-quality materials, including robust zippers and reinforced handles, our bags are made to withstand the wear and tear of travel. Rest assured, your belongings will stay safe and secure throughout your journey.
3. Organization Made Easy
No more rummaging through your bag to find what you need. Our quilted luggage features carefully designed compartments and pockets, allowing you to keep your belongings organized and easily accessible. Say goodbye to the hassle of searching for your essentials!
4. Lightweight and Maneuverable
We understand that traveling can be physically demanding. That's why our quilted luggage is designed to be lightweight and maneuverable, so you can breeze through airports, train stations, and hotel lobbies without breaking a sweat. Enjoy the journey without the burden of heavy baggage.
5. Peace of Mind
When you choose Glows-Plush, you choose quality and reliability. Our quilted luggage undergoes rigorous testing to ensure it meets the highest standards. We are confident in the durability and performance of our products, which is why we offer a comprehensive warranty for your peace of mind.
Shop the After 12 Collection Today
Experience the difference of quilted luggage and elevate your travel style with Glows-Plush. Browse our exclusive After 12 collection now and find your perfect travel companion. Whether it's a short getaway or a long adventure, our quilted luggage will be by your side, reliably safeguarding your belongings and making a fashion statement along the way.
Contact Us
Got a question or need assistance? We're here to help! Reach out to our friendly customer support team at [email protected] or give us a call at 1-800-123-4567. We pride ourselves on delivering exceptional service to our valued customers.
Address: 123 Quilted Avenue, Suite 12, Travelville
Email:[email protected]
Phone: 1-800-123-4567
Customer Reviews
See what our satisfied customers have to say about our quilted luggage:
"I absolutely love my Glows-Plush quilted luggage! It's stylish, durable, and perfect for my travels. Highly recommended!" - Emily S.
"The After 12 collection is simply stunning. I've received so many compliments on my luggage, and it holds up exceptionally well during my frequent trips. Five stars!" - Michael D.
"Glows-Plush provides top-notch luggage. The attention to detail and quality are unmatched. I couldn't be happier with my purchase!" - Sophia L.
Join the ranks of our satisfied customers and experience the excellence of Glows-Plush quilted luggage for yourself. Begin your journey with style and reliability!
© 2022 Glows-Plush. All rights reserved.