Inspire Me Bracelets - With God All Things Are Possible
Jun 16, 2021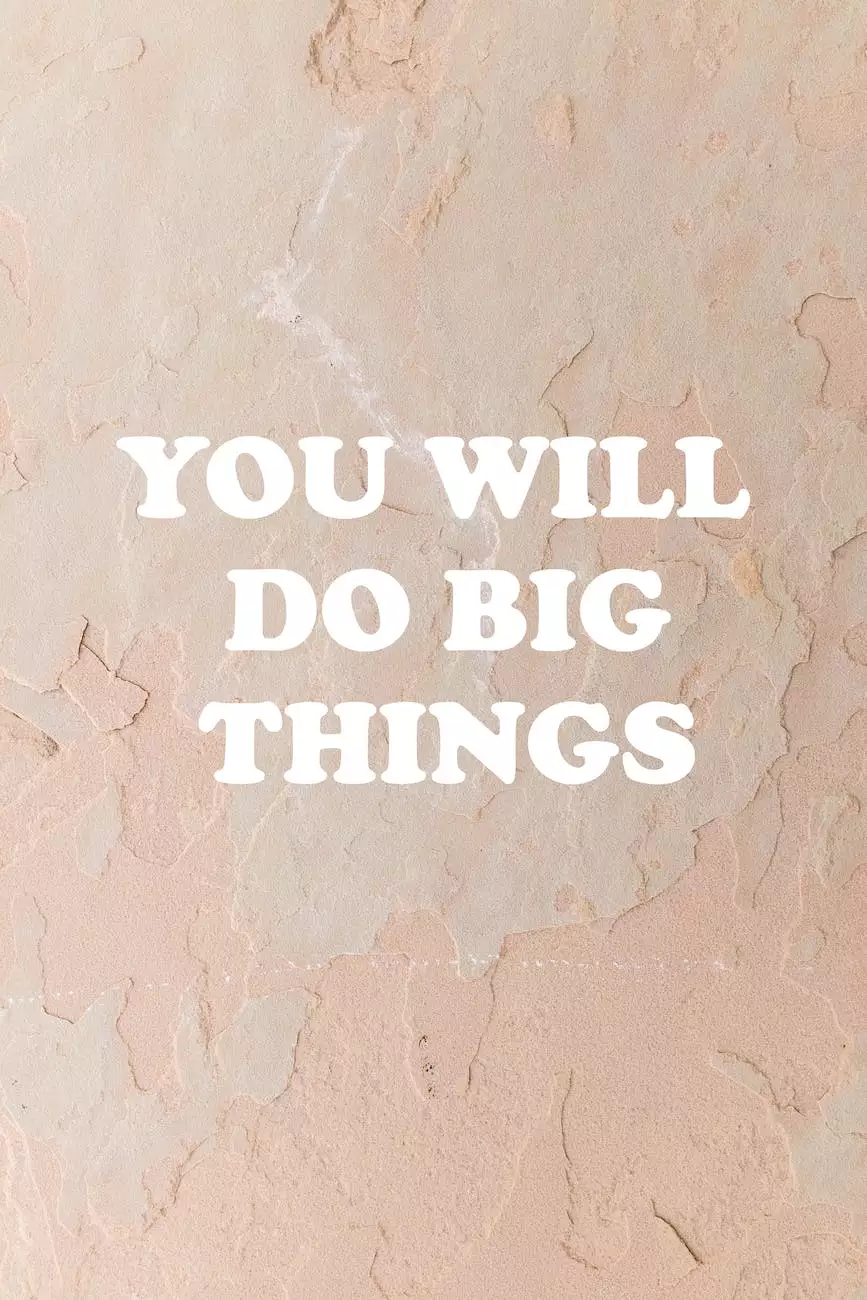 Welcome to Glows-Plush, your one-stop destination for high-quality and beautifully designed inspirational jewelry. Our exclusive collection of Inspire Me Bracelets offers a powerful message of faith and hope. In this page, we proudly present our flagship bracelet, 'With God All Things Are Possible'.
Why Choose Inspire Me Bracelets?
At Glows-Plush, we understand the significance of finding a source of inspiration and encouragement in your everyday life. Our bracelets are meticulously crafted with attention to detail, using only the finest materials. Each bracelet serves as a tangible reminder of the power of faith and the limitless possibilities that lie ahead.
The phrase 'With God All Things Are Possible' is a profound statement that resonates with individuals seeking motivation and strength. By wearing our bracelets, you carry this message of hope with you, reminding yourself and others of the power of belief.
Craftsmanship
Our Inspire Me Bracelets are crafted with utmost care and precision. We work with skilled artisans who share our passion for creating meaningful jewelry. Each bracelet is handmade with love, ensuring a personal touch in every piece.
The bracelets feature a combination of high-quality materials, including sterling silver, 14k gold plating, and genuine gemstones. This meticulous attention to detail guarantees both durability and visual appeal, making our bracelets a remarkable and lasting accessory.
A Message of Faith and Hope
The phrase 'With God All Things Are Possible' originates from the Bible, specifically Matthew 19:26. It encapsulates the belief that with unwavering faith, there are no limits to what can be achieved. By wearing our Inspire Me Bracelet, you share this powerful message with the world, while also finding strength and inspiration in your own journey.
No matter what challenges or obstacles you may encounter, this bracelet will serve as a constant reminder that with God by your side, you can overcome anything. It connects you to a community of like-minded individuals who carry the same message of faith and hope.
Perfect Gift
Our bracelets make the perfect gift for loved ones, friends, or anyone in need of a little extra encouragement. When selecting a gift from our collection, you're offering more than just a piece of jewelry – you're offering a token of love, support, and unwavering belief.
Whether it's a birthday, anniversary, graduation, or any other special occasion, an Inspire Me Bracelet is a timeless gift that will be cherished for years to come. Each bracelet comes beautifully packaged in our signature gift box, complete with a message of inspiration enclosed.
Shop Now at Glows-Plush
At Glows-Plush, we are committed to providing exceptional customer service and a seamless shopping experience. Browse our website to explore our wide range of Inspire Me Bracelets, each with its own unique message and design.
Visit our product page here to shop the 'With God All Things Are Possible' bracelet and experience the power of inspiration firsthand.
Join us in spreading hope and positivity through our Inspire Me Bracelets. With God all things are possible, and by wearing our bracelets, you carry this message with you wherever you go.