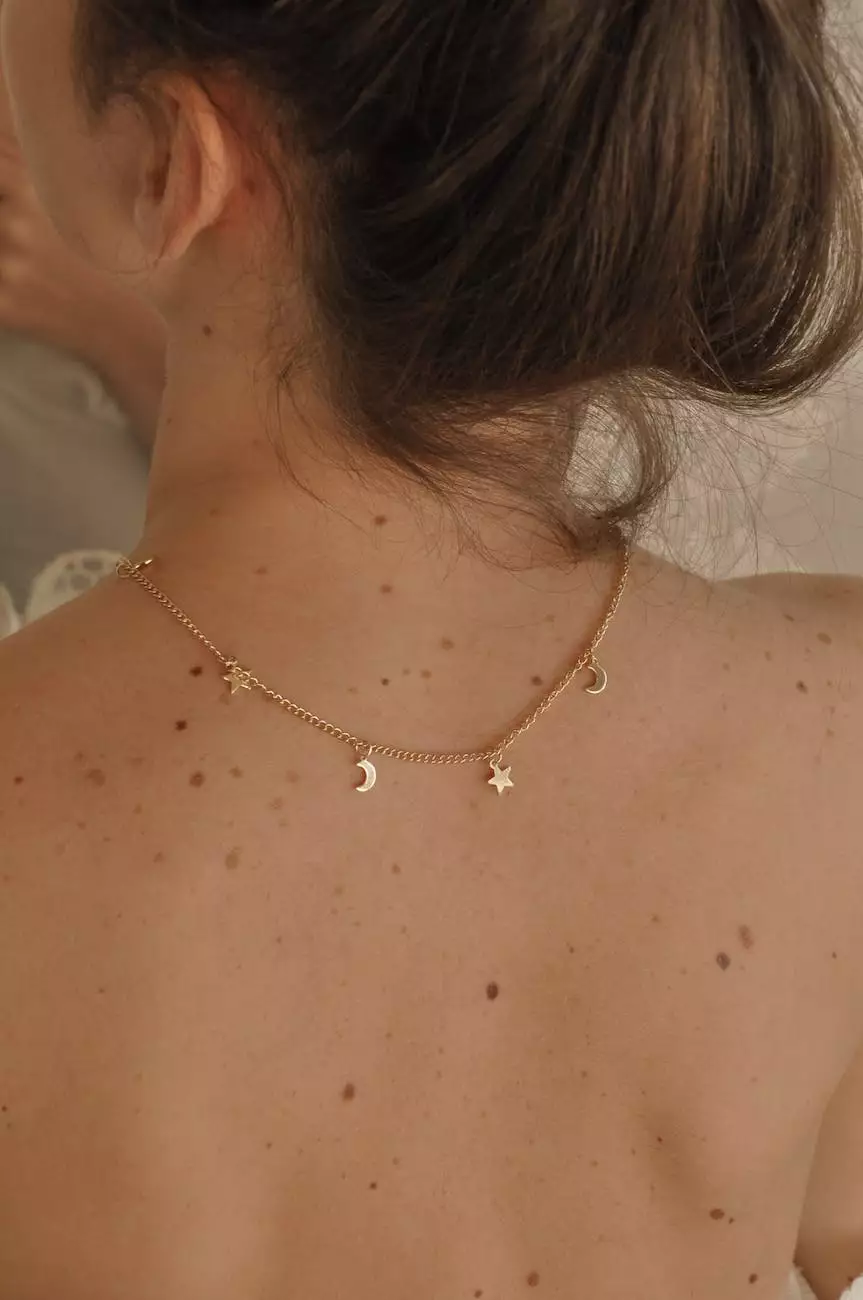 Discover the Finest Necklaces at Glows-Plush
At Glows-Plush, we take pride in curating a collection of necklaces that perfectly blend luxury, elegance, and sophistication. Our necklaces are meticulously crafted with the finest materials, ensuring exceptional quality and lasting beauty.
Elevate Your Style with Our Stunning Pendant Necklaces
Our pendant necklaces are designed to be true statement pieces. Each pendant is thoughtfully crafted, paying attention to the smallest details, to create a unique and eye-catching accessory. Whether you prefer a minimalist design or a bold and vibrant pendant, our collection has something for everyone.
Choose from a wide variety of pendant styles, including sleek geometric shapes, intricate floral patterns, and symbolic motifs. Each pendant is adorned with exquisite gemstones, such as diamonds, sapphires, and emeralds, adding a touch of sparkle and luxury.
Unleash Your Inner Radiance with Our Elegant Chain Necklaces
Our chain necklaces are the epitome of timeless elegance. Crafted with meticulous precision, our chains are designed to drape gracefully around your neck, creating a captivating and refined look. We offer a range of chain styles, including delicate cable chains, classic Figaro chains, and intricate snake chains.
Whether you prefer the warm glow of gold or the cool shimmer of silver, our chain necklaces are available in a variety of precious metals. Each chain is expertly crafted, ensuring durability and comfort, so you can wear your necklace with confidence and ease.
Find Your Perfect Match with Glows-Plush
When it comes to finding the perfect necklace, we understand that individual preferences vary. That's why we offer a wide selection of necklace lengths and adjustable options, allowing you to find your perfect fit. Our knowledgeable staff is always ready to assist you in choosing the right necklace that complements your personal style and enhances your natural beauty.
Shop Now and Indulge in Timeless Elegance
Ready to elevate your style and add a touch of luxury to your everyday outfits? Browse our online store and explore our extensive collection of necklaces. With our secure and convenient shopping experience, you can find your perfect necklace from the comfort of your home.
At Glows-Plush, we believe that every necklace tells a story. Let our necklaces be the sparkling chapter in your own story of elegance and self-expression. Shop now and discover the beauty that sets Glows-Plush necklaces apart.
Contact Us
If you have any questions or need assistance, our friendly customer support team is here to help. Contact us today and experience the exceptional service that Glows-Plush is known for.