Style Guide: How To Nail The Nude Look
Oct 20, 2022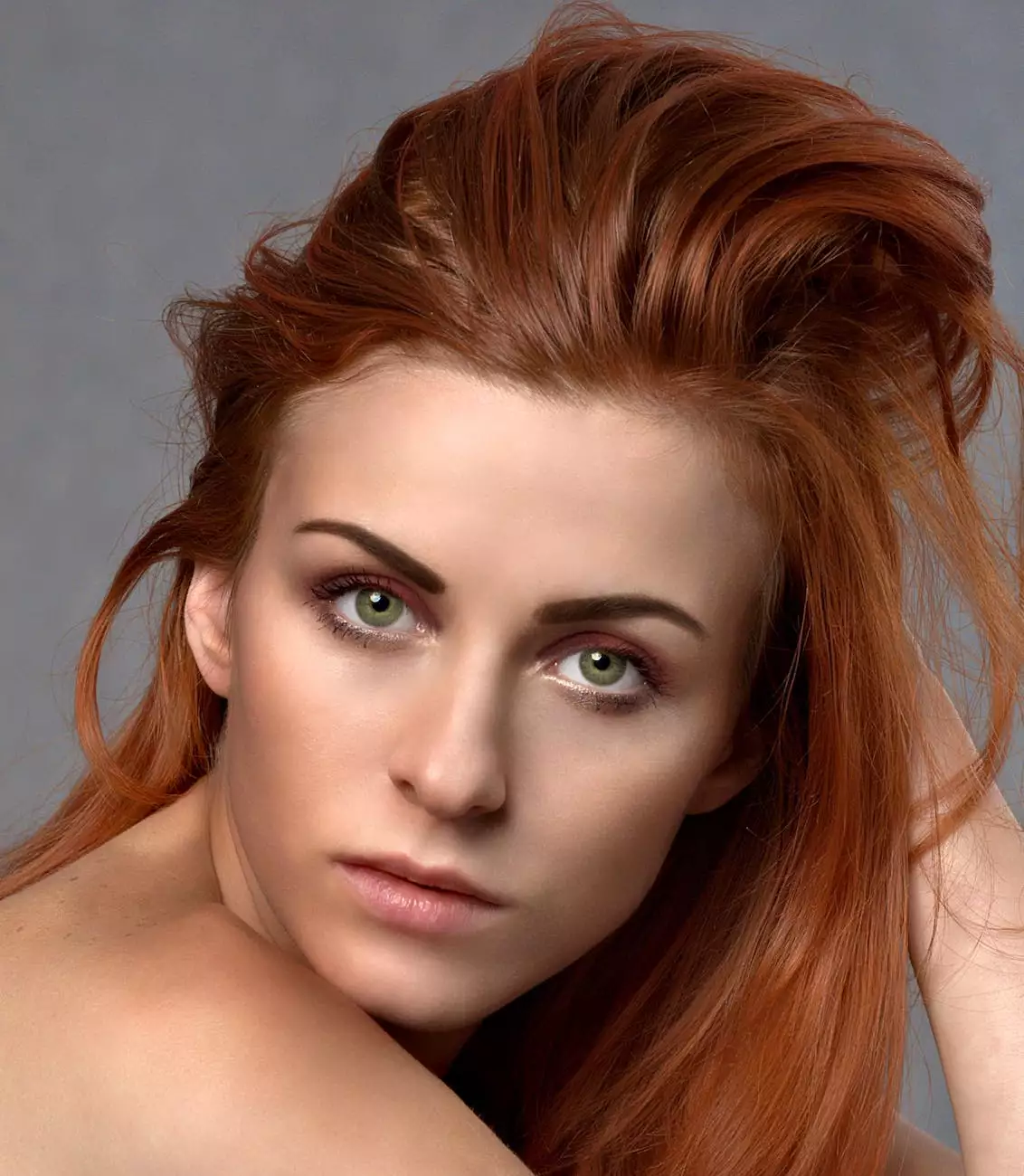 Welcome to Glows-Plush's comprehensive style guide on how to effortlessly nail the nude look. In this guide, we will provide you with expert tips, tricks, and suggestions to help you create stunning and elegant nude-inspired outfits for any occasion.
Why Nude?
Before we dive into the details, let's understand why the nude look is so popular in the fashion world. The nude trend has gained immense popularity due to its timeless appeal and versatility. Nude tones complement all skin tones, allowing you to create a seamless and sophisticated look. Whether you're attending a formal event or simply going out for a casual day, the nude look is a go-to choice that exudes elegance.
Choosing the Right Nude Shades
When it comes to nailing the nude look, selecting the right shades is crucial. The key is to find shades that perfectly match your skin tone, creating a harmonious and natural appearance. Here are some tips to help you choose the right nude shades:
Identify your undertone: Determine whether you have warm, cool, or neutral undertones. This will guide you in selecting the appropriate nude shades.
Experiment with different tones: Nude shades come in a variety of undertones, ranging from beige and blush to caramel and mocha. Try different shades to see which ones enhance your natural beauty.
Consider your outfit: Think about the overall color palette of your outfit when selecting nude shades. A monochromatic nude look can create an illusion of elongation and elegance.
Building Your Nude Wardrobe
Creating a stunning nude wardrobe is all about balance and versatility. Here are some essential pieces that you should consider adding to your collection:
Nude Dresses: A nude-colored dress is a timeless staple. Opt for different styles like bodycon, A-line, or maxi dresses depending on the occasion.
Nude Tops: Invest in a variety of nude tops, including basic tees, blouses, and camisoles. These versatile pieces can be paired with various bottoms, creating endless outfit possibilities.
Nude Bottoms: Nude-colored bottoms such as trousers, skirts, and shorts can be easily mixed and matched with different tops for a polished and put-together look.
Nude Accessories: Complete your nude-inspired outfits with accessories like belts, handbags, and shoes. Opt for nude shades that complement your skin tone and enhance your overall look.
Styling Tips for the Nude Look
Now that you have a well-curated nude wardrobe, it's time to learn how to style and pair your nude pieces. Here are some valuable tips to help you master the nude look:
Color-blocking:
Experiment with color: While sticking to a neutral palette is the essence of the nude look, don't be afraid to add pops of color to create visual interest. For example, pair a nude dress with a vibrant blazer or accessorize with colorful statement pieces.
Textures and fabrics:
Play with textures: Incorporate different textures and fabrics into your outfit to add depth and dimension. Pair a silky nude skirt with a chunky knit sweater or combine a lace top with tailored nude trousers for a sophisticated look.
The power of layering:
Layer strategically: Layering is a great technique to elevate the nude look. Experiment with layering sheer tops over nude camisoles or adding a lightweight nude cardigan over a monochromatic outfit for added dimension and style.
Statement accessories:
Make a statement: Enhance your nude look with statement accessories to make a bold impact. Opt for chunky jewelry, oversized sunglasses, or a vibrant handbag to add personality and make your outfit stand out.
Makeup and nails:
Complete the look: Don't forget about your makeup and nails when rocking the nude look. Choose nude shades for your lipstick, eyeshadow, and nail polish to create a cohesive and elegant appearance.
Inspiration and Outfit Ideas
To inspire your nude look journey, we have curated a collection of stunning outfit ideas for different occasions. From casual brunches to formal events, these outfits will help you embrace the nude trend with confidence. Check out our blog for more details and visuals!
Conclusion
With the help of Glows-Plush's style guide on how to nail the nude look, you are now equipped with expert tips and suggestions to create elegant and versatile nude-inspired outfits. Embrace the timeless appeal of the nude trend and showcase your personal style with confidence. Start building your nude wardrobe today and discover the endless possibilities it offers!