How To Wear Denim During the Scorching Days of Summer
Apr 24, 2018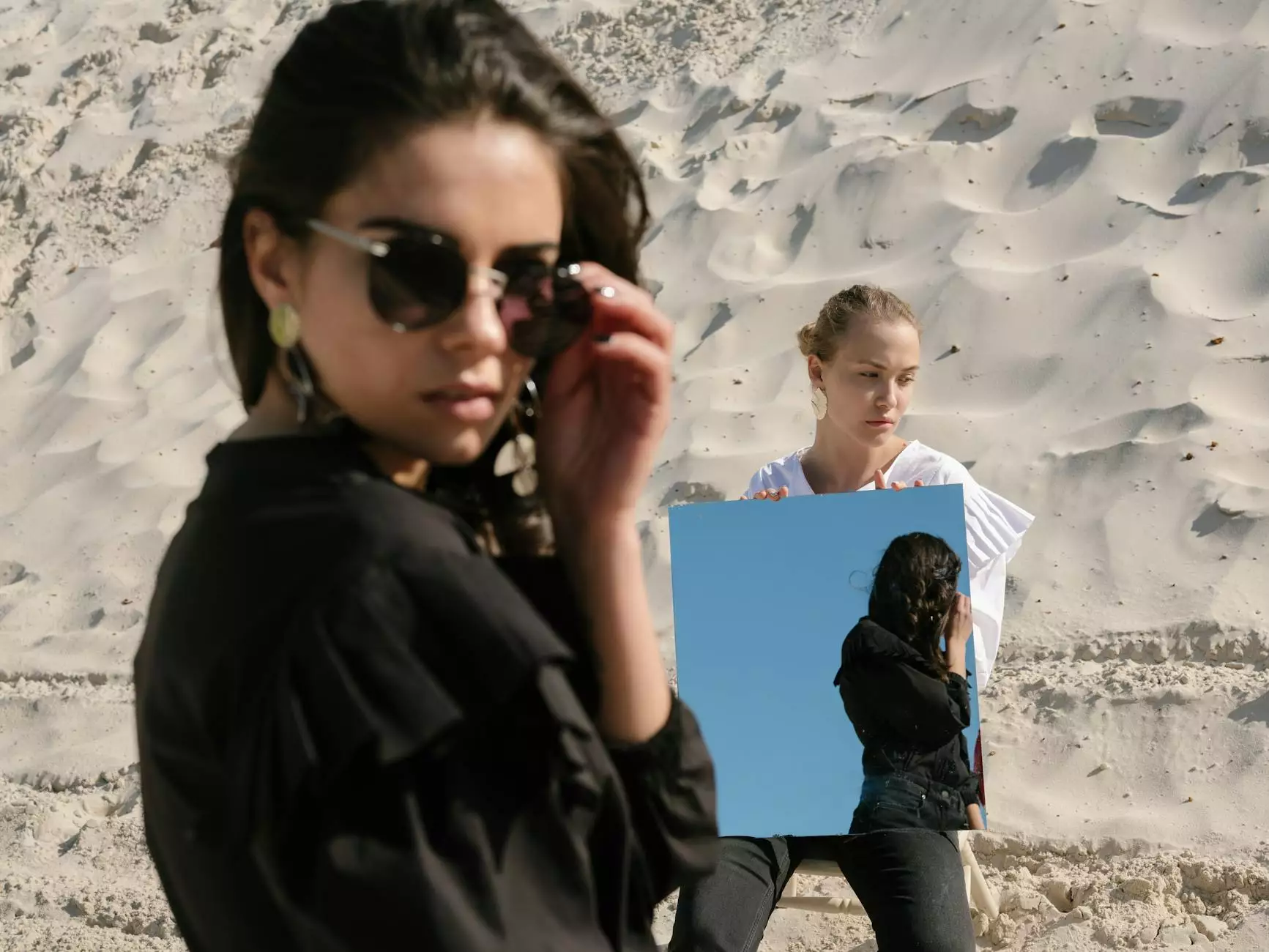 Introduction
Welcome to Glows-Plush's style guide for summer chic denim! In this comprehensive guide, we'll provide you with expert fashion tips and tricks on how to wear denim during the scorching days of summer. We understand the challenges of staying fashionable while beating the heat, and that's why we've compiled this detailed guide to help you rock your denim looks in hot weather.
Choosing the Right Denim Fabric
When it comes to wearing denim in summer, fabric choice plays a crucial role in keeping you comfortable. Opt for lightweight and breathable fabrics such as chambray, linen-blend, or lightweight cotton denim. These fabrics allow better airflow, preventing you from feeling suffocated in the summer heat while maintaining that stylish denim look.
Styles and Cuts
While denim is often associated with jeans, there are numerous other styles and cuts that are perfect for summer. Opt for denim skirts, denim shorts, or denim dresses for a chic and breezy look. Pair them with stylish tops or lightweight blouses to elevate your outfit.
Colors and Washes
During summer, lighter colors and washes are a great choice to reflect sunlight and keep you cool. Opt for pastel shades such as light blue, blush, or mint green. Additionally, distressed and faded finishes give your denim a relaxed and summery vibe.
Accessorizing Your Denim
Accessories can make or break any outfit, and the same goes for denim looks during summer. Opt for lightweight scarves, statement belts, or trendy hats to add a touch of personal style to your denim ensemble. Don't forget to complete your look with comfortable yet fashionable footwear, such as strappy sandals or stylish sneakers.
Summer Denim Outfit Ideas
1. Denim Shorts with a Flowy Blouse
Pair your favorite denim shorts with a flowy embroidered blouse for a bohemian-inspired summer look. Add some accessories like layered necklaces and a straw hat to complete the outfit. This casual yet fashionable ensemble is perfect for picnics or beach days.
2. Denim Skirt with a Graphic Tee
Create a trendy and edgy summer look by pairing a denim skirt with a graphic tee. Tuck in the tee and add a leather belt to define your waist. Finish off the look with chunky sneakers and a mini backpack for a street-style inspired outfit.
3. Denim Dress with Espadrille Wedges
Elevate your summer style with a denim dress paired with espadrille wedges. This effortlessly chic look is perfect for brunches or outdoor gatherings. Accessorize with statement earrings and a woven straw clutch for a touch of sophistication.
Staying Cool in Denim
While denim is versatile and stylish, it's important to stay cool and comfortable in hot weather. Consider the following tips to beat the heat:
Choose lighter denim fabrics as mentioned above.
Opt for loose-fitting denim pieces to allow airflow.
Avoid tight or skinny jeans that may trap heat.
Wear denim with breathable tops made of lightweight materials.
Consider denim with strategic cut-outs or distressing for added ventilation.
Layer with breathable fabrics like linen or cotton when necessary.
Remember to stay hydrated and take breaks in shaded areas when spending extended time outdoors.
Conclusion
Now that you have all the tips and inspiration, you can confidently rock your denim looks during the scorching days of summer. Remember to choose the right denim fabric, experiment with different styles and cuts, opt for lighter colors and washes, and add stylish accessories to complete your outfits.
At Glows-Plush, we believe that looking fabulous doesn't mean compromising on comfort, even in the hottest weather. Shop our collection of summer-friendly denim pieces and stay stylishly cool all season long!