Flat Out Firm Hyaluronic Acid Peptide Firming Serum
Mar 5, 2019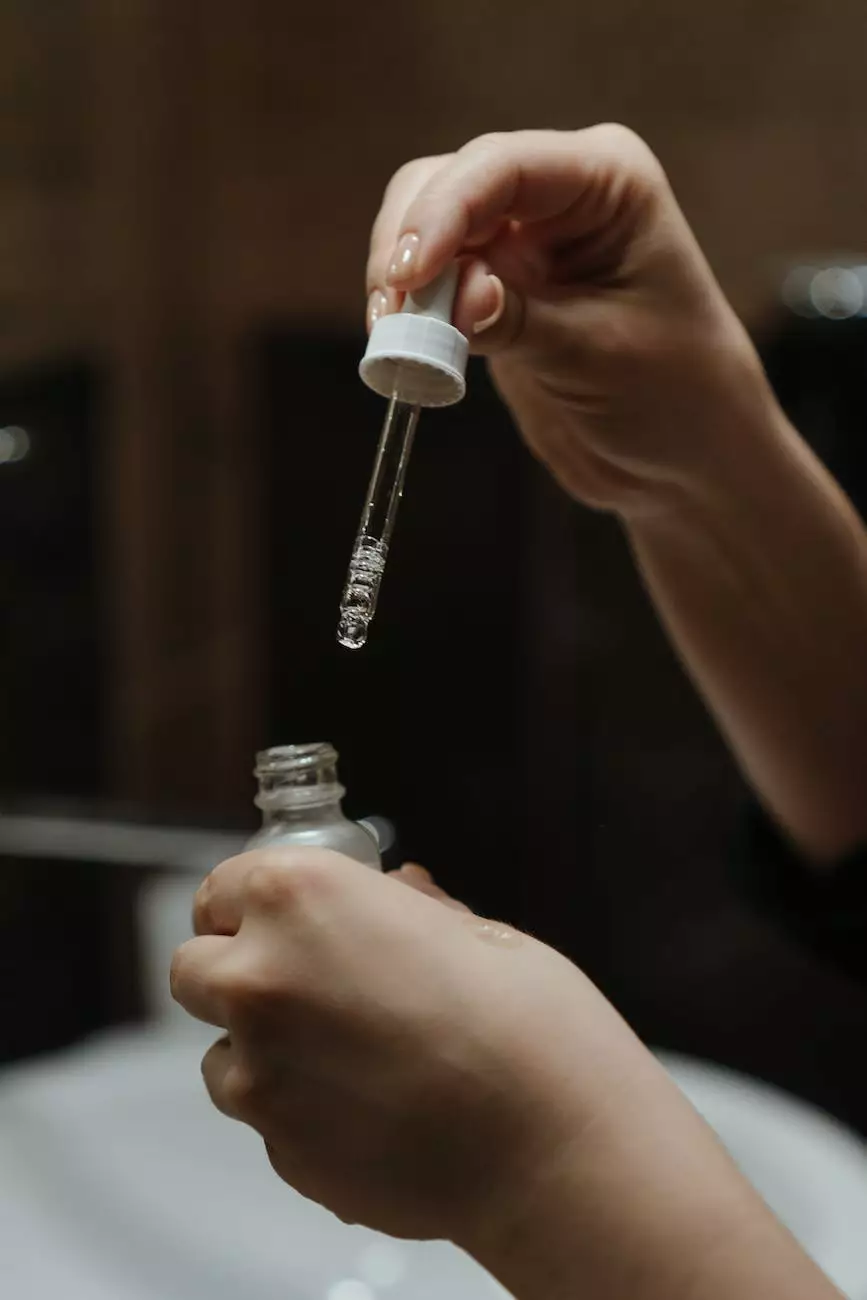 Introduction
Welcome to Glows-Plush, the leading provider of luxurious skincare products. We are thrilled to present our revolutionary Flat Out Firm Hyaluronic Acid Peptide Firming Serum. Unleash the power of advanced skincare science to achieve a firmer, more youthful complexion.
The Science Behind Our Serum
At Glows-Plush, we believe in the power of science-backed skincare formulations. Our Flat Out Firm Hyaluronic Acid Peptide Firming Serum is meticulously formulated with a potent blend of ingredients designed to target visible signs of aging.
Hyaluronic Acid
Hyaluronic Acid, known for its unparalleled moisture-retaining properties, deeply hydrates your skin. This remarkable ingredient helps to plump and smooth fine lines and wrinkles, promoting a more supple and healthy-looking complexion.
Peptide Complex
Our scientifically-developed peptide complex stimulates collagen production, helping to improve skin elasticity and firmness. With regular use, you'll notice a visible reduction in the appearance of sagging skin, resulting in a more youthful and lifted appearance.
The Benefits of Flat Out Firm Hyaluronic Acid Peptide Firming Serum
Experience remarkable benefits with our Flat Out Firm Hyaluronic Acid Peptide Firming Serum:
Visible Wrinkle Reduction
Our serum's powerful blend of ingredients works synergistically to minimize the appearance of fine lines and wrinkles. Say goodbye to crow's feet and forehead lines as your skin becomes visibly smoother and more youthful.
Tightened and Toned Skin
Watch as our serum transforms loose and sagging skin into a firmer and more toned complexion. Enjoy the confidence that comes with a revitalized appearance and visibly improved skin elasticity.
Intense Hydration
Our serum's unique formulation ensures deep and long-lasting hydration. Say goodbye to dry and dull skin, and embrace a radiant glow that comes from being intensely moisturized.
Improved Skin Texture
Smooth out rough skin texture and refine your complexion. Our serum's nourishing properties help to promote a softer and more even skin surface, minimizing the appearance of pores and imperfections.
Natural and Safe
Glows-Plush is committed to providing natural and safe skincare solutions. Our Flat Out Firm Hyaluronic Acid Peptide Firming Serum is free from harmful chemicals and parabens, ensuring a gentle yet effective formula for all skin types.
How to Use
For optimal results, follow these simple steps:
Cleanse and dry your skin thoroughly.
Apply a small amount of the serum to your face and neck using gentle upward motions.
Allow the serum to absorb fully before applying additional skincare products or makeup.
For best results, use morning and night as part of your skincare routine.
The Glows-Plush Difference
When it comes to skincare, Glows-Plush stands apart for several reasons:
Premium Quality Ingredients: We source the finest ingredients from around the world to create skincare products that deliver exceptional results.
Ethical Practices: Glows-Plush is committed to cruelty-free practices. Our products are never tested on animals.
Customer Satisfaction: We value our customers and strive to provide exceptional service. Your satisfaction is our top priority.
Effective Results: Our skincare products are designed to create visible, transformative results, helping you achieve the skin you've always dreamed of.
Order Flat Out Firm Hyaluronic Acid Peptide Firming Serum Today
Don't miss out on the opportunity to experience the remarkable benefits of Flat Out Firm Hyaluronic Acid Peptide Firming Serum by Glows-Plush. Order now and take the first step towards achieving the flawless complexion you deserve.
Should you have any questions or need assistance, our dedicated customer support team is here to help. Get in touch with us today and discover skincare that exceeds your expectations.