Elevate Your Ambiance: Fragrant Candles at Glows-Plush
Dec 4, 2020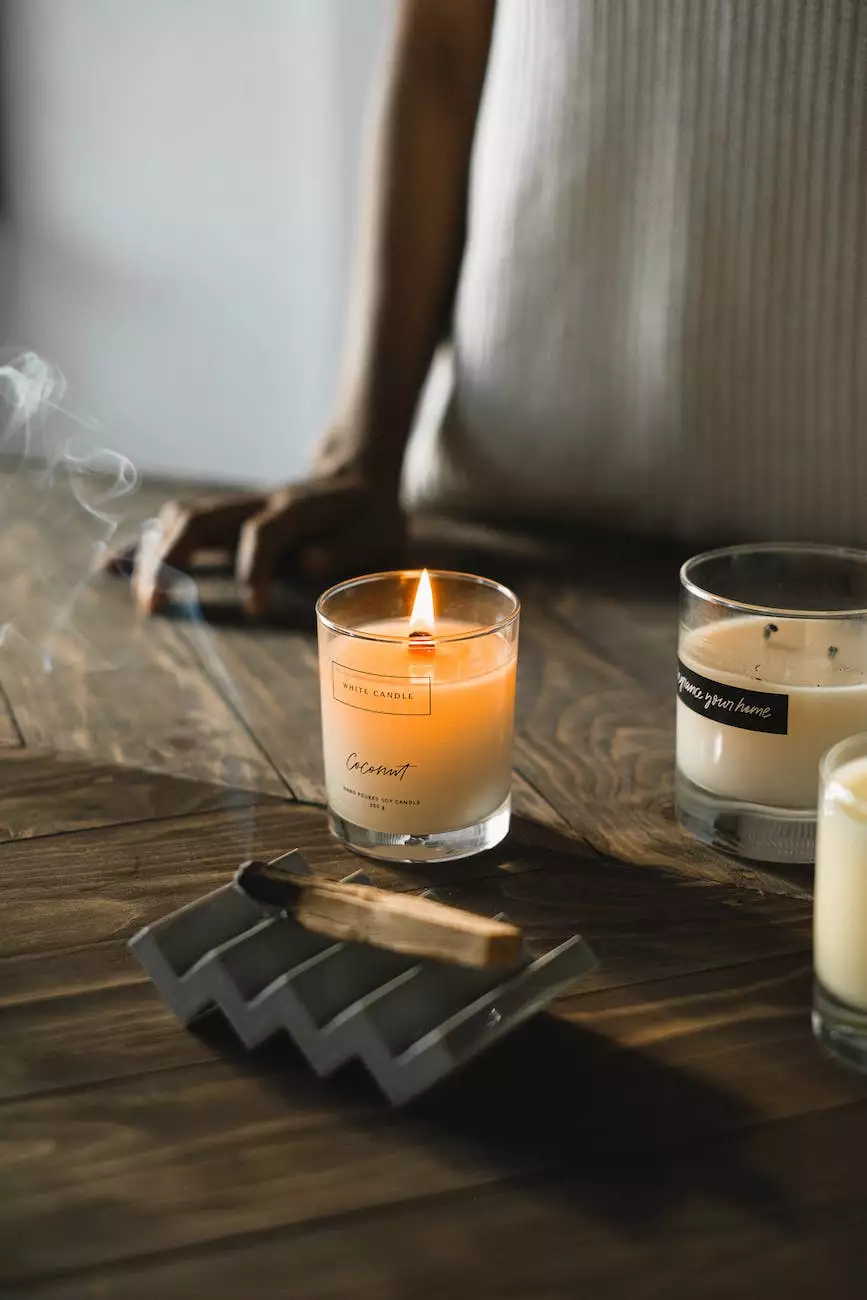 Welcome to Glows-Plush, your ultimate destination for indulging in the world of exquisite fragrant candles. We take great pride in offering a vast collection of high-quality candles to enhance your ambiance and create a serene atmosphere. With our premium scents and impeccable craftsmanship, you can transform any space into a luxurious haven of relaxation and bliss.
Discover our Exquisite Collection
At Glows-Plush, we understand the importance of finding the perfect fragrance to enhance your environment. Our curated collection features an extensive range of scented candles in various sizes, styles, and aromas. Whether you prefer floral, woody, or refreshing scents, we have the ideal candle to suit your unique preferences.
Immerse yourself in the rich and captivating scents of our hand-poured, artisanal candles that are meticulously crafted using the finest ingredients. Each candle is thoughtfully designed to provide exceptional burn time, ensuring you can enjoy its enchanting fragrance for hours on end.
Unmatched Quality and Craftsmanship
At Glows-Plush, we believe in delivering candles of unparalleled quality and craftsmanship. Our candles are carefully made with premium wax blends that burn evenly and emit a delightful scent without overpowering. The combination of superior materials, expert techniques, and attention to detail ensures a truly luxurious experience.
Our team of skilled artisans pours their passion and expertise into every candle, resulting in exquisite designs that not only disperse captivating fragrances but also double as stunning decor pieces. Each candle is meticulously handcrafted, ensuring that no two are exactly alike, adding a touch of uniqueness to your space.
Captivating Scents for Every Occasion
We understand that scents hold the power to evoke specific emotions and memories. That's why our collection offers a diverse range of fragrances, carefully selected to cater to various moods and occasions. Whether you want to create a cozy ambiance on a rainy day or invigorate your senses during a special celebration, our fragrant candles have got you covered.
Indulge in the warm and inviting notes of our vanilla-infused candles, embrace the refreshing and uplifting aromas of eucalyptus and mint, or experience the sophistication and elegance of our luxury floral scents. With Glows-Plush, you can curate the perfect ambiance for any setting or mood.
Enhance Your Atmosphere with Glows-Plush
Step into a world of sensory delight with Glows-Plush fragrant candles. Our commitment to excellence ensures that you receive a product that not only enhances your environment but also brings joy and tranquility to your life. Elevate your ambiance and transform your space into a luxurious retreat with our exquisite collection.
Experience the ultimate indulgence in aromatherapy as our fragrant candles envelop your senses in a cocoon of relaxation and well-being. The soothing glow of our candles coupled with their captivating scents creates a serene and magical atmosphere that leaves a lasting impression.
Shop now and Ignite your Senses
Visit our online store today and browse through our extensive collection of fragrant candles. With just a simple click, you can elevate your ambiance and discover the transformative power of scent. We offer convenient and secure online shopping so that you can experience the wonders of Glows-Plush candles from the comfort of your home.
Indulge in the art of luxurious living, choose Glows-Plush candles, and immerse yourself in a world of captivating fragrances that will transport you to a realm of pure bliss. Your journey to a more enchanting ambiance starts here.