THE ROCK OF OUR FAMILY - Mens Collection
Jan 2, 2022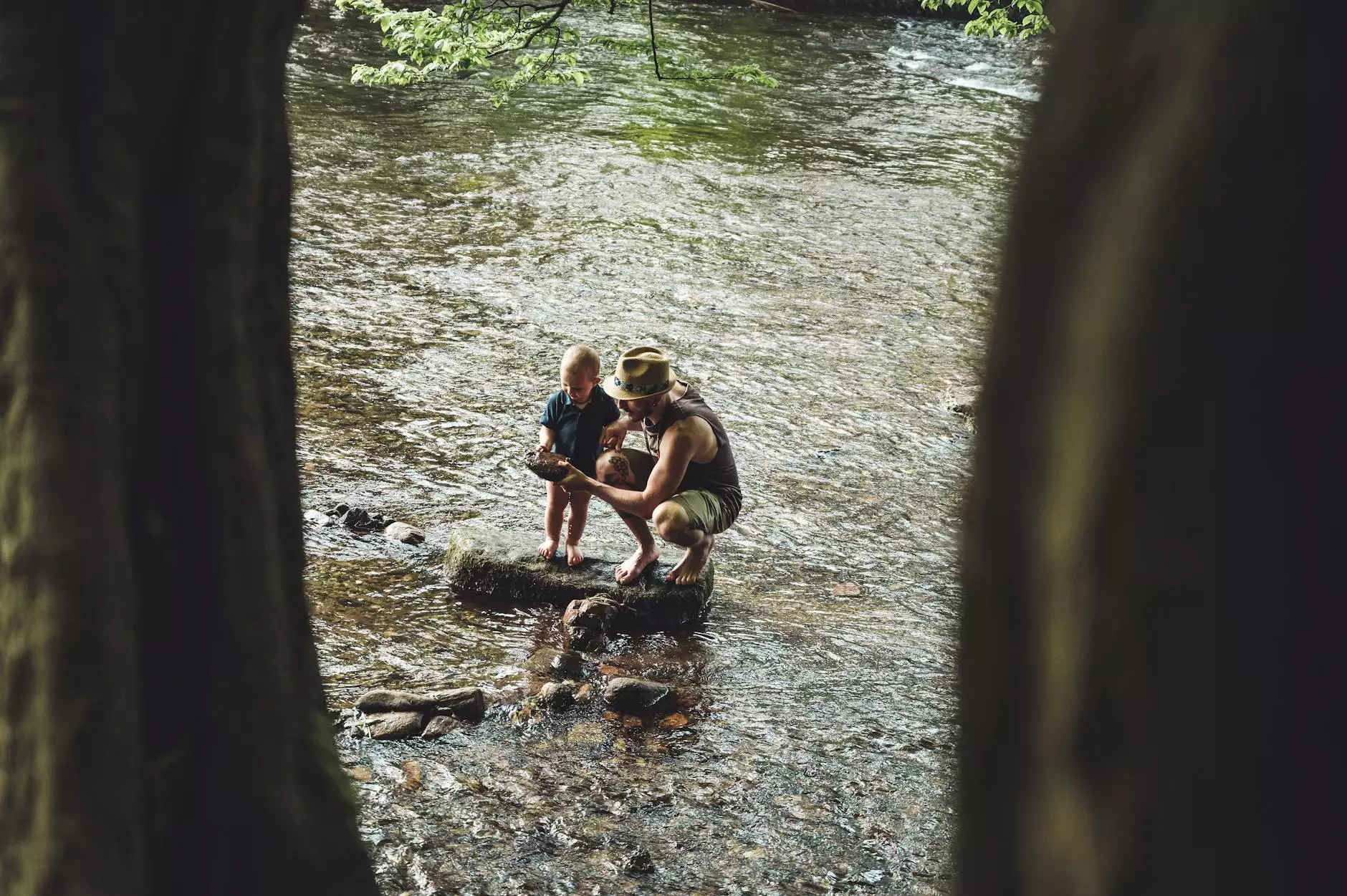 Unleash Your Style with Glows-Plush
Welcome to Glows-Plush, your ultimate destination for premium men's clothing. We are proud to introduce our exclusive Mens Collection - The Rock of Our Family. Designed for the modern man who values impeccable style, comfort, and durability, our collection is the epitome of sophistication and elegance.
The Definitive Collection for the Modern Man
At Glows-Plush, we understand the importance of dressing well and making a lasting impression. That's why we have curated a comprehensive range of menswear that combines luxurious fabrics, meticulous craftsmanship, and timeless designs.
Premium Quality Materials
Our Mens Collection features a meticulous selection of high-quality materials, carefully sourced to ensure exceptional comfort and durability. From sumptuous cotton to luxurious silk blends, every garment is crafted with the utmost attention to detail.
Impeccable Craftsmanship
Each piece in our Mens Collection is a testament to our commitment to exquisite craftsmanship. Our skilled artisans meticulously bring our designs to life, paying close attention to precision stitching, refined finishes, and subtle details that elevate your style.
Timeless Elegance
Timelessness is at the core of our Mens Collection. Our designs exude grace and sophistication, making them perfect for any occasion. Whether you're attending a formal event or simply want to elevate your everyday style, our menswear will help you make a statement.
Discover Our Extensive Range
From sleek tailored suits and stylish blazers to premium shirts, trousers, and accessories, Glows-Plush offers a wide array of options to suit your personal style. Each garment is carefully designed to provide a perfect fit and exceptional comfort, ensuring you always look and feel your best.
The Perfect Fit
At Glows-Plush, we understand that the perfect fit is integral to your confidence and comfort. That's why our Mens Collection includes a range of sizes, ensuring that every man can find the ideal fit for their body type. Our expertly tailored garments will enhance your silhouette, making you feel confident and ready to conquer the world.
Elevate Your Wardrobe
With our Mens Collection, you can effortlessly elevate your wardrobe. Experience the luxury of carefully designed and handcrafted clothing that combines style, comfort, and durability. From classic essentials to statement pieces, our collection offers versatile options to enhance your personal style.
Why Choose Glows-Plush?
Premium Quality: Our commitment to using only the finest materials ensures that each garment surpasses your expectations.
Unparalleled Craftsmanship: Our skilled artisans pour their expertise and passion into every stitch, delivering exceptional quality and attention to detail.
Timeless Elegance: Our designs stand the test of time, allowing you to build a versatile wardrobe with pieces that remain stylish season after season.
Perfect Fit: From standard to custom sizing options, we offer a range of sizes to accommodate every body type and provide a tailored fit that is second to none.
Unmatched Customer Service: Our dedicated team is here to assist you in any way possible, ensuring your shopping experience is seamless and enjoyable from start to finish.
Elevate Your Style Today
Make a powerful impression and embrace the pinnacle of style with our Mens Collection - The Rock of Our Family. Visit Glows-Plush today and discover a world of refined elegance and uncompromising quality.