VELOUR SKIRT SET - After 12
May 3, 2019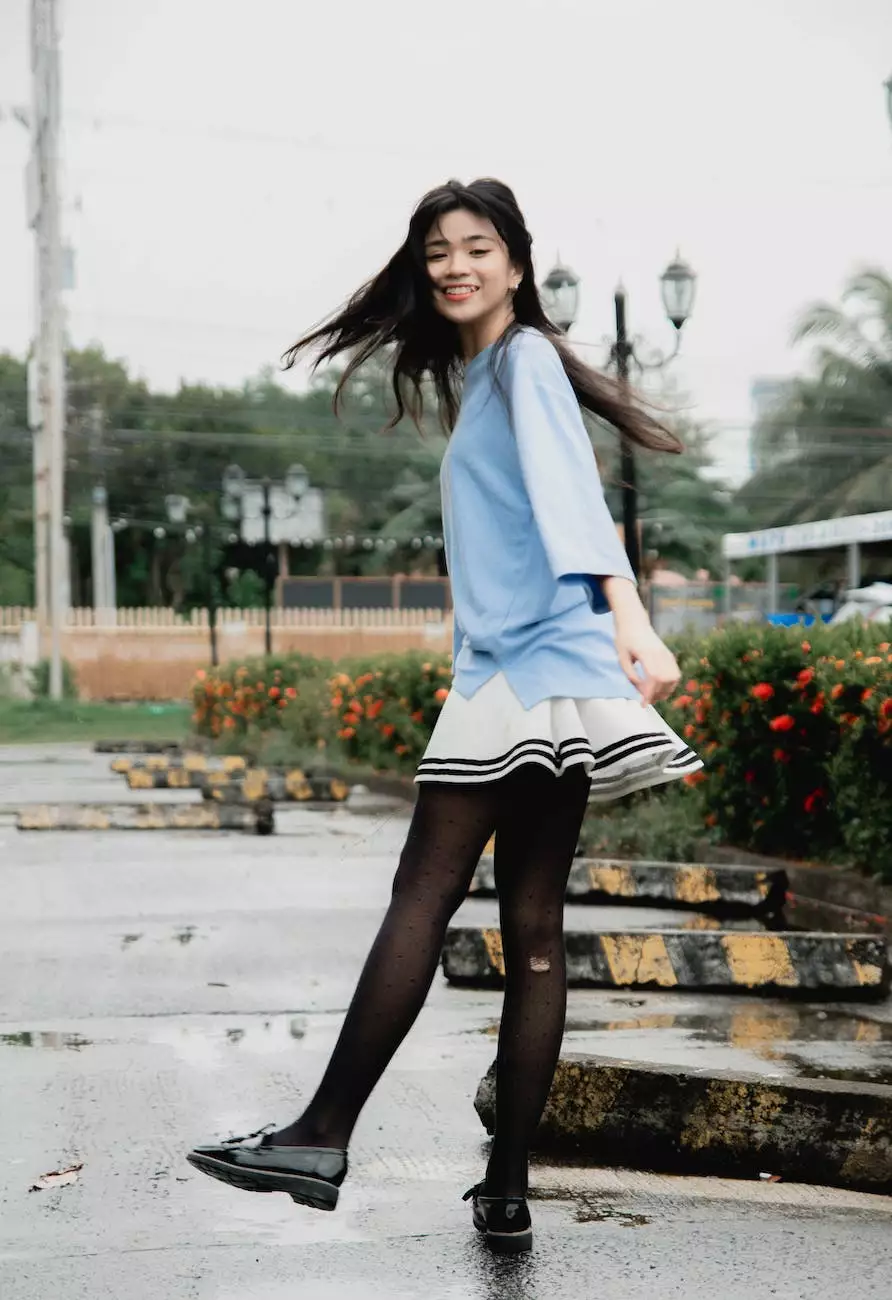 Welcome to Glows-Plush, where fashion and elegance meet to create timeless pieces. We are proud to present our latest collection - the VELOUR SKIRT SET - After 12. Designed with sophistication and crafted with the utmost care, this skirt set is a true masterpiece that will elevate your style to new heights.
The Perfect Blend of Comfort and Style
Indulge in luxury with our VELOUR SKIRT SET - After 12, meticulously crafted using the finest velour fabric. This delicate material not only adds a touch of opulence but also provides unrivaled comfort. With its soft and plush texture, you'll feel like royalty whenever you wear this stunning skirt set.
Featuring a figure-flattering silhouette, the VELOUR SKIRT SET - After 12 accentuates your curves, making you feel confident and empowered. Whether you're attending a formal event or a romantic dinner, this ensemble will make you the center of attention. Its timeless design ensures that you'll be the epitome of elegance wherever you go.
Unleash Your Inner Fashionista
Express your unique sense of style with the VELOUR SKIRT SET - After 12. With its rich color options and intricate details, this ensemble offers endless possibilities for fashion enthusiasts. The skirt's velour fabric drapes effortlessly, creating a graceful flow that adds a touch of glamour to your every movement.
Pair the VELOUR SKIRT SET - After 12 with statement accessories and heels for a head-turning evening look. Alternatively, dress it down with a cozy sweater and boots for a chic daytime ensemble. The versatility of this skirt set allows you to embrace your creativity and experiment with different styling options.
Uncompromising Quality and Attention to Detail
At Glows-Plush, we believe in delivering unparalleled quality to our customers. The VELOUR SKIRT SET - After 12 is a testament to our commitment to excellence. Every stitch is meticulously placed, ensuring a flawless finish that exudes luxury.
We understand that style is not just about appearance; it's also about how a garment feels on your skin. That's why we've paid careful attention to every aspect of the VELOUR SKIRT SET - After 12. From the comfortable elastic waistband to the smooth lining, every detail has been thoughtfully designed to provide you with the utmost comfort without compromising on style.
Shop with Confidence
When you choose Glows-Plush, you not only invest in a remarkable piece of clothing but also experience exceptional customer service. Our dedicated team is always ready to assist you, ensuring a seamless shopping experience from start to finish.
Order your VELOUR SKIRT SET - After 12 today and discover why it has become a favorite among fashion-forward individuals around the world. Take your fashion game to the next level with this exquisite ensemble that combines comfort, style, and sophistication. Be prepared to make a lasting impression wherever you go!