Welcome to the Faith Collection
Jul 7, 2023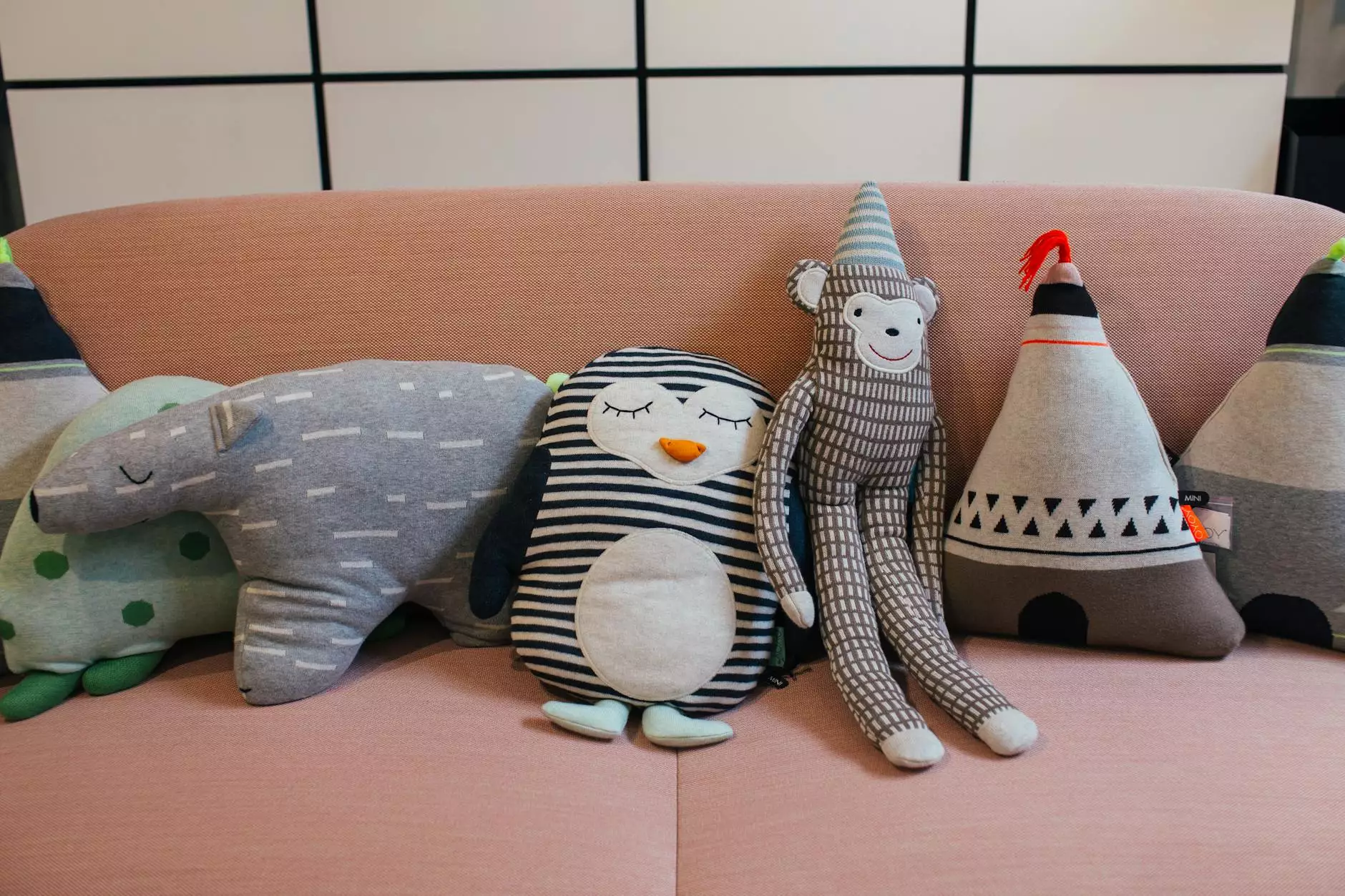 Welcome to the Faith Collection by Glows-Plush, where we celebrate the power of faith through our exquisite plush toys. Our collection is carefully curated to inspire and bring joy to both children and adults alike. Each plush toy embodies the essence of faith, offering comfort and a sense of awe to all who encounter them.
Discover the Magic of Faith
The Faith Collection is a testament to the beauty and wonder of faith. Our plush toys are meticulously designed to capture the essence of spirituality and provide a tangible representation of beloved figures and symbols from various faith traditions. Whether it's a cuddly guardian angel, a huggable Bible character, or a plush depiction of a religious icon, each toy serves as a gentle reminder of the power of faith in our lives.
Unparalleled Craftsmanship and Quality
At Glows-Plush, we pride ourselves on our commitment to excellence in craftsmanship and quality. Every toy in the Faith Collection is thoughtfully crafted using premium materials and meticulous attention to detail. Our team of skilled artisans ensures that each plush toy is not only aesthetically pleasing but also durable, allowing for years of faith-filled cuddles and cherished memories.
Perfect Gifts for Every Occasion
Whether you're looking for a special gift for a baptism, first communion, confirmation, or any other occasion that celebrates faith, the Faith Collection has something for everyone. Our diverse range of plush toys caters to different faith traditions and offers a wide selection of characters and symbols to choose from.
Share the magic of faith with your loved ones by gifting them a plush toy from our collection. Whether it's a child's first introduction to a religious figure or a cherished keepsake for an adult, our faith-inspired toys will bring comfort, joy, and a sense of spiritual connection wherever they go.
Experience the Joy of Faith-Filled Cuddles
Indulge in the magic of faith-filled cuddles with the plush toys from the Faith Collection. Each toy is designed to be irresistibly soft and huggable, making them the perfect companions for both children and adults. Let the warmth and love infused within these toys envelop you, providing solace and a tangible connection to the divine.
Explore the Faith Collection Today
Step into a world of faith and wonder with the Faith Collection by Glows-Plush. Browse our online catalog and discover the perfect plush toy that resonates with your spiritual journey. With our commitment to exceptional craftsmanship, unparalleled quality, and a deep appreciation for the power of faith, Glows-Plush invites you to experience the joy and comfort that our Faith Collection brings.
Immerse yourself in the world of faith with your very own plush toy
Choose from a wide range of characters and symbols from different faith traditions
Experience the comfort and joy of faith-filled cuddles
Find the perfect gift for your loved ones, suitable for any special occasion
Discover the magic of faith through our meticulously crafted plush toys
Bring Home Your Faith-Inspired Plush Toy Today! Embrace the Power of Faith!